Consistency is one of the most underrated makers of success on social media. Your ability to stick to an upload schedule is more important than providing thought-provoking and sharable content. It shows your audience that you're professional, and reliable, and that gets them to unconsciously root for you. A huge part of that is understanding how to repurpose content.
When you create awesome video content for your social media, consistency makes you shine even brighter. It can help you attract new customers and investors and bring opportunities you didn't even know existed.
Couple that dedication with fantastic reach, and you have a recipe for massive social media growth. The only problem with expanding to new platforms is making new content to satisfy new audiences is a lot of work.
Expanding can often mean doubling or tripling your content output. The solution? Repurposing content. Repurposing content allows you to meet the demands of your new audience base without working yourself ragged.
Here are 3 Reasons Why Repurposing Content Across Social Media Works
1. You Can Only Create So Much Content
As exciting as creating eye-catching content for our online audience can be, it's not sustainable to create original content for each social media. Asides from the time constraints, you also have to think about content ideas.
You will run out of things to say sooner rather than later if every post is unique, and that could mean running out of steam before you get your message out there.
You see this, even with the biggest fitness influencers; they often spread the same content across their social media pages because they simply can't keep up the pace. 
2. You can Take Easily Refit Viral Content For Alternative Platforms
While the format might change, great content is great content. If you entertain, educate, or provide great advice on one social media platform, odds are you will find success on others. With a great social media strategy and a good upload schedule, you could easily quintuple your following and scale up your business.
If you're an influencer, partner brands won't care that you're repurposing content for your other posts as long as you fulfil the terms of your contract. That means you may be able to charge more for your collabs over time as your audience grows – even with repurposed content.
3. Once You Have A Strategy That Works, You Can Scale Your Growth
The biggest influencers on social media rely on a tried and tested formula when they put out content. For most, it's a mix of video editing, presentation, scripting, and great ideas.
Once you find the formula that gets eyeballs on your content, you can use that template to inspire your other social media endeavours.
How to Start Repurposing Your Content
Identify the Best Performing Content
In order to get you thinking about the ramifications of this point, here are seven social media facts.
People visit different social media sites for different things.
Facebook is great for long-form posts, informational videos and posts, and sensational topics
Pinterest is a visual platform for nurturing brand awareness and driving traffic.
Tiktok is the home of 15-second videos, and you won't find traction if your videos are not eye-catching
Twitter is about opinion pieces, interesting videos, and networking
Instagram is all about short-form sensational content in video and picture format.
YouTube is about video sharing in all formats.
You get the idea. The first step to figuring out how to repurpose content across multiple platforms is to understand audience expectations. When you understand what they look for, you can figure out what you should focus on.
It also helps in the ideation phase. Once you understand that you're brainstorming for content that will be uploaded on different social media platforms, you plan differently.
Adapt your Content For Cross-Platform Sharing
Explore different content formats, such as texts, images, and videos, to ensure your message resonates on the social media platforms you post.
Repurposing content is more about presentation than anything. Whatever message you have will remain the same— the format just changes from Platform to Platform.
So, if you have a viral sensational blog post, you might want to consider distilling the main points to create a Twitlonger, post it on Instagram as a carousel, or even create a Facebook post.
Pinterest is an excellent place to post infographics, and you can get even more bang for your buck if you turn your blog into a YouTube video.
If you want to squeeze every last drop of value, you can chop up the video to make a Tiktok. The possibilities are endless, and the formula works for most pieces of content across all social media.
Sometimes, you don't need to transform the media entirely. Making minor editing changes and posting it on multiple social media might be enough.
Create Goals for Each Platform
Each major social media platforms are very different, and so should your goals for reaching the Platform.
While the end goal for all social media campaigns– long or short term– is to generate traffic and sales, the way you go about it should be different, depending on what platforms you're targeting.
YouTube, Instagram, Pinterest, and Tiktok are great for building brand awareness, but they might get you fewer sales than focusing on Facebook ads. Instagram is amazing for small brands and businesses. And Tiktok is a great platform for product showcases, entertainment and education.
Optimize for The Platform
Make sure whatever video/picture you're uploading meets the guidelines of the site you're posting on. 16.9 aspect ratio is popular among sites like TikTok, Youtube Shorts, and Instagram, and you can't upload images if they don't meet the size requirements.
The video length is another factor you should take into consideration. Short vs long-form videos shine on different platforms. Youtube Love 10-1t minute videos, and TikToks that are under a minute get the most attention. Twitter is not the best place for videos, but 1:1 videos do well.
And Pinterest is all about eye-catching pictures. Hashtags on Instagram and Twitter do really well, while SEO and Video descriptions are essential for YouTube.
Study the algorithms and tendencies of each Platform you use and use that to guide your content repurposing efforts. A little video editing and image editing can go a long way.
Create a Calendar for Your Repurposed Content
Repurposed posts should be integrated into your calendar like the rest of your social media content.
When the release is well-timed, repurposed content can help bolster a marketing campaign or breathe new life into an old post that originated from another platform entirely.
Repurposed content performs best when staggered with original and insightful content created specifically for the site audience.
Track your Progress and Performance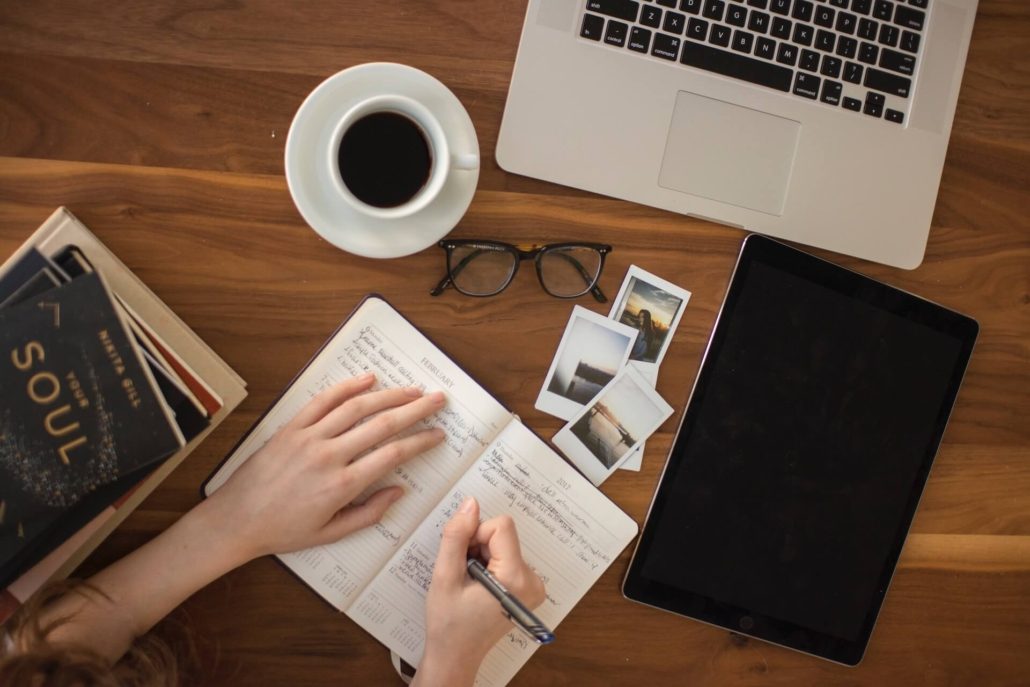 Keep an eye on your analytics tabs across your social media platforms. They'll tell you how your repurposing efforts are going.
They might clue you in as to why certain content is taking off on one Platform and underperforming on another and could help you iron out your long-term content strategy.
When in doubt, follow the best practices for each social media platform. Stay within the character limit for tweets, and use Instagram stories to promote your content and drive traffic to your profile.
Don't be Afraid to Experiment
At every point during your social media journey, don't be afraid to experiment with different styles of content formats. Once you find success on one social media platform, it's easier to branch out to another, but that doesn't guarantee success.
For example, while moving from YouTube to Tiktok, you might want to try sound bites and clips over 1 minute long to see how your audience responds to them.
You could also get super creative and let your audience inspire your next piece of content. A fun question in the comment section of your Instagram post could turn into a short Instagram Reel and Tiktok.
Or you could turn your best Instagram posts into a short video compilation.
The sky is the limit.
Make Evergreen Content
Evergreen content is articles, videos, and infographics that stay relevant regardless of season or time, and they're one of the easiest content types to repurpose because of their nature.
You can potentially share their years after creation and still provide tons of value, drive traffic, and generate sales. Evergreen topics like health, skill tutorials, informational videos, and self-improvement content can stand the test of time.
If you don't focus on any of these niches, it pays to ask yourself, how can you make your content more memorable? That way, you can work less when the time comes.
Stick to a Formula that Works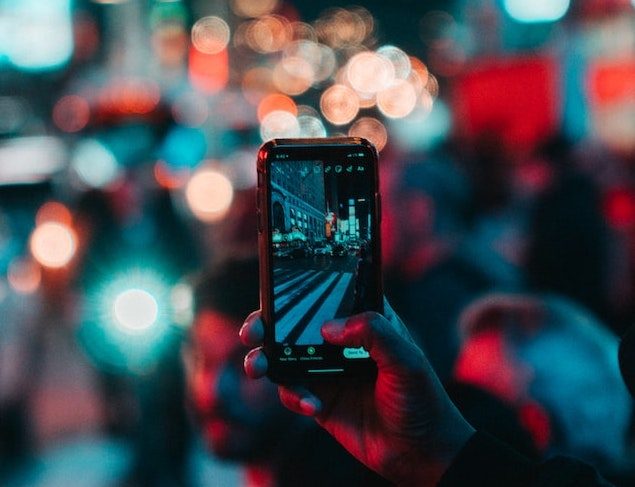 When you find a winning strategy for your social media efforts, stick to it and push the idea to its logical limit. It's the secret to explosive social media growth.
Do your audiences respond to videos about your creative process? Go more in-depth and try to up the production value of the video. When you see the result, branch out to another platform to see their response. And if you're ambitious, you could distil your nuggets of wisdom into a course or something and sell it online.
Your winning formula might stop working one day, but until then, you can milk it for every drop of value.
Conclusion
Creators– especially new ones– underestimate the value of repurposed content. Not every piece of content you put out has to be original. Odds are, most of them are not. Most of the topics you'll cover have been converted long before you took to social media–whether by yourself or other experts in the field.
It pays to explore your options in-depth and squeeze out value wherever you can find it. Sometimes, it might require a total transformation of the material. Other times, it is as simple as reposting on a new platform.You don't have to worry about bringing down the value of your content, either. As long as you deliver content that your followers love, your audience will grow, and so will your ability to get paid as an influencer.