Fitness influencers occupy a critical place in the online community – they inspire people to chase their body goals while also commanding the attention of millions worldwide. It's no surprise that they are in high demand for brand collaborations and endorsements.
The amount fitness influencers charge depends on several factors, including the size of their audience, the type of content they are creating, and the efforts they put into promoting products and services.
At the lower end of the spectrum, influencers may charge anywhere from £40 to £200 per post. You'll usually find these rates with nano influencers; some may even be willing to collaborate for free in exchange for some non-monetary compensation.
At the higher end of the spectrum, fitness influencers with larger audiences may charge anywhere from £400 to £1700 or more per post. In addition, influencers may require a flat fee for long-term promotional campaigns or may negotiate payment on a per-project basis.
There is no single set rate when it comes to influencer fees. The amount that an influencer charges will depend on several factors, and it is important to budget properly using this information.
Let's look at how much some of the top fitness influencers currently charge for a brand collaboration.
HOW MUCH DO TOP INFLUENCERS CHARGE FOR COLLABS?
Michelle Lewin is one of Instagram's top fitness influencers, with a following of about 15 million. A renowned bodybuilder and fitness model, Michelle developed Mealplan and Fitplan, fitness apps that help people to achieve their fitness goals.
Fitplan functions as a fitness instructor, guiding and coaching users on various workout routines. On the other hand, the Mealplan app creates customised meal plans to help users complement their exercises with healthy meals.
Before developing her own brands, Michelle partnered with various workout and health brands earning as high as £8255 per Instagram post. Reports have it that she now earns in the ballpark of £11.3 million yearly from social media and influencer activities.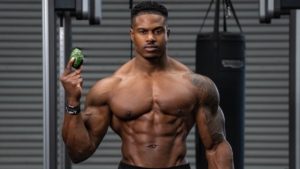 Making over £14 million a year from Tiktok, YouTube, and Instagram, Simeon Panda is one of the highest-paid fitness influencers.
With over 8 million followers on Instagram, Simeon rose to fame in the fitness industry after winning the title of Musclemania Pro in the European Championships in 2013.
Alongside bodybuilding, Simeon owns fitness brands Elimin8 and Just Lift which includes fitness equipment like knee/elbow wraps, weightlifting belts, and sports clothing. His social media content is on various workout routines that new weightlifters can do at home.
Collaborating with Simeon Panda definitely yields massive exposure, but also requires a sizable budget.
Chloe Ting, an Australian fitness expert and YouTuber has been creating fitness content on YouTube since 2011. However, Ting didn't rise to fame until she went viral on Tiktok for her challenges during the COVID lockdown.
With over 22 million subscribers on YouTube, Ting's workouts are easy to do and don't require gym equipment.
Some reports suggest that she makes almost £248 million yearly from social media influencing gigs.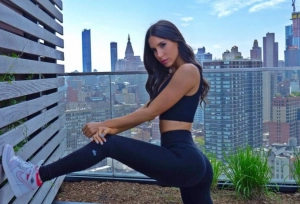 Jennifer Leigh Selter is an American fitness model and influencer with over 12 million followers on Instagram. Her content includes videos on health, lifestyle, and fitness earning her thousands of views all over YouTube, TikTok, and Instagram.
Jen is known for her bodybuilding style and workout skills. She occasionally shares on her social media, diet plans which have helped many to achieve their fitness goals.
Jen earns about £66,000 from influencing and content creation monthly with her net worth nearing £10 million.
HOW TO SIGN UP ON GYMFLUENCERS AS AN INFLUENCER
You don't have to wait until you have over 10k followers on your social media before monetising it. To join Gymfluencers, all you need is a minimum of 1000 followers on your social media and a £29.99 sign-up fee.
Gymfluencer influencers get free vouchers, promos, and a minimum of £29.99 in brand offers as a guaranteed part of their signup. They also get at least one brand offer for nothing less than 25% off their preferred rate.
The best part is that signing up is easy. All you have to do is click here to join Gymfluencers and start making money off your social media.