The online fitness industry is absolutely booming at the moment, with YouTubers and Instagram influencers sharing advice about working out and eating right, and making bank while they're at it.
Covering everything from yoga to bodybuilding there are content creators out there for all types of fitness fans, with all sorts of different styles from serious and educational to downright hilarious, and it can be tricky to know who you should be watching and paying attention to.
But don't worry, we've got you. Whether its for inspiration or simply entertainment, here are the 5 fitness YouTubers you need to be following: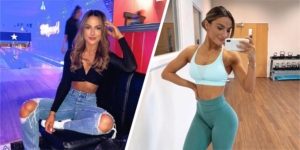 KRISSY CELA
Krissy Cela has been putting out fitness content since she was a student studying law and has gone from strength to strength, building an amazing career for herself.
She's now the owner of fitness clothing brand Oner Active, author of two inspiring books, and also has her own fitness business, Evolve You, which helps people on their own personal fitness journeys.
Krissy hasn't forgotten her roots though and still puts out brilliant content regularly on her YouTube channel. Her videos are a mix of workouts, nutrition information and advice, and behind the scenes looks at her life.
What we love about Krissy is how down-to-earth she is and how informative her videos are. The woman really knows her stuff and isn't gatekeeping any of it.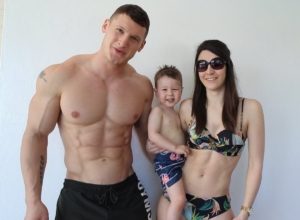 MATTDOESFITNESS
MattDoesFitness is a UK fitness YouTuber with an impressive 2.19 million subscribers, and if you're not already one of them then you need to head over right now and put that right.
Matt's videos are so much fun to watch as he's evolved over the years from bodybuilding content to challenges where he follows other people's diets and workout plans for 24 hours or only eats certain foods for a day. He also shares behind the scenes content from his home and family life which makes you really feel like you're getting to know who he is.
It's a refreshing change from other fitness YouTubers out there and the perfect choice for when you want some good, lighthearted entertainment. Did you know that MattDoesFitness also owns Morsia Energy?
ROB LIPSETT
Irish YouTuber Rob Lipsett has been nicknamed Ireland's answer to Joe Wicks and has built up a following of over a million people across his social media channels.
He was able to quit his day job and go all in on his YouTube channel within 6 months of starting and now has 467k subscribers who love his larger than life personality and infectious enthusiasm.
His content is a real mix of vlogs, challenges, and training and diet tips, so you never feel like you're watching the same thing over and over again.
If you want to feel inspired to hit the gym, find some new meal ideas to hit your macro targets, or just be entertained by a charismatic Irishman, then go give Rob a follow now!
BRADLEY MARTYN
One of the true OG's of the fitness influencer world, Bradley was one of the first to go viral back when Instagram was first taking off and it's not looking like he's going to stop any time soon.
His 3 million subscribers on YouTube love his entertaining videos that include behind the scenes looks at the building and running of his gym, collabs with other huge YouTubers, and training and diet tips and inspiration.
What makes Martyn stand out though is that there's an openness and vulnerability to his content that you might not expect. He lost his dad to suicide when he was 6 and has talked honestly about the impact that it had on him over the years. He's also a big advocate for anyone experiencing hard times to keep talking and not bottle things up.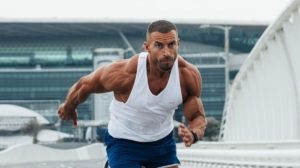 MIKE THURSTON
UK fitness YouTuber Mike Thurston started his channel to document his journey from party animal to fitness fanatic back in 2012 and has since gained 1.37 million subscribers.
He's built a brilliant career for himself along the way as an influencer working with big brands like MyProtein, and has also set up his own fitness coaching platform, THRST.
On his YouTube channel he shares loads of inspirational content from his travels as well as meal prep and recipe ideas and training tips. His goal is to educate and motivate his followers to build their ideal body, but in a fun, enjoyable way, and here at Gymfluencers we think it's safe to say he is achieving that.
YOGA WITH ADRIENE
If you want a break from the bodybuilding, hitting-the-gym-hard side of fitness then you need to check out Yoga with Adriene.
Adriene shares tons of yoga flows for everyone from complete beginners to seasoned yogis, and has a great mix of standalone workouts and 30 day programmes that walk you through your yoga journey.
With 11.6 million subscribers she's clearly doing something right and is regularly named as THE person to watch when you want some inspiration to hit the mat.
So whether you're looking to build your strength, improve your flexibility, or find your inner calm, Adriene's your girl.