The UK food scene is one of the most vibrant in the world, and the influence of food bloggers and influencers is immense. From amazing chefs to passionate foodies, these influencers have a unique insight into the world of food and can help you discover new dishes, restaurants, and ingredients.
Not only do they share delicious recipes, but they also provide helpful advice and tips on how to make the most out of your meals. Whether a novice or an experienced chef, you will find something new and inspiring from these UK food influencers.
If you want to stay up-to-date with the latest food trends, recipes, and other foodie news, you should follow the food influencers UK.
Jamie Oliver, popularly known as the Naked Chef, is a media personality, a cookbook author, a chef, and a restaurateur. He's well known across the world for his passion for helping people embrace cooking their meals themselves.
His 20-year career as a publisher and TV personality has impacted many followers as he advocates for healthier school lunches and a simplistic cooking approach. Currently, he takes the lead in advocating for a global food revolution that aims to enhance health through good food.
Jamie's 23 bestselling cookbooks are an excellent repository of tips and recipes for meals with a corresponding TV show to each of them. His Facebook page, boasting over 9.9M followers, serves as his platform for enriching fans with content promoting a healthy cooking lifestyle.
Prue Leith is one of the most famous food influencers in the UK with a fan base of over 259K followers on Instagram. Also known for her roles as a cookery writer, TV cook, caterer, broadcaster, and restaurateur, she has established an impressive career as an authority in culinary-related areas.
Prue Leith is best known for her eventful time as a judge on the TV series – The Great British Bake Off, a leading baking competition on BBC. Asides from her excellent culinary skills and expertise, she has built two renowned restaurants where she educates professionals and home cooks.
She is also known for her excellent business acumen and once received The Veuve Clicquot Business Woman award.
If you are looking for a personality in the culinary industry to inspire and enhance your cooking skills, your best bet is Gizzi Erskine. As a food writer, Chef, and TV host for several cooking shows, her positive influence has impacted many across the globe.food inadfkadfk
In her laudable effort to help others become better at cooking healthy meals, she has written several cookbooks, including Skinny Weeks, Weekend Feast, and Gizzi's Kitchen Magic. These books are an excellent means to benefit from the quality she has to offer, in addition to following her on Instagram, where she has over 194K followers.
Gizzi also writes for the Sunday Times Cook, Grazia, and InStyle but gained more popularity with the TV series Cook Yourself Thin.
Nadiya Hussain rose into the limelight after emerging as the winner of The Great British Bake Off Season 6. She is a fantastic personality in culinary practice with an outstanding career in baking and has authored culinary books.
After winning The Great British Bake Off, she appeared as a judge on Junior Bake Off and also received an invitation to Saturday Kitchen as guest chef. Nadiya is widely loved by many nationwide for her mood-lifting and unique recipes.
She is in partnership with several publication houses, including the Hodder Children's Books and Penguin Random House. On Instagram, she has an enormous fan base of 867K followers.
With a robust experience as a national TV journalist for the past 26 years, Felicity has contributed immensely to helping many improve their cooking lifestyle. She is a food writer and has published several articles featured in popular publications such as The Guardian and Telegraph.
Her writing skills have enabled her to integrate journalism with her unflinching passion for cuisine. She specializes in making desserts and also admires Middle Eastern meals.
She is popularly known for the expertise with which she judges in the Great Taste Awards. Felicity's influence on social media influence is noteworthy, with a 1.1% engagement rate of over 108K fans.
Nigella Lawson is another unique personality to follow if you love healthy homemade meals. She is best known for her bestselling cookbooks, with the iconic How to Eat being the most popular of them all.
Nigella has impacted many across the UK with amazing recipes from her website and social media platform. She regularly posts recipes, product advertisements, cooking tips, advice, updates, and books that can benefit her fans.
She is followed by 2.8M fans on Instagram and is also popularly known for hosting the cooking shows Nigella Kitchen and The Taste.
Gino D'Acampo is an Italian chef based in the UK and is popularly known for his cooking shows on TV. Gino began his TV career at age 24, allowing him to participate in several prime-time TV programs.
In 2011, he started hosting the TV show – Let's Do Lunch, and many followers speak of his exceptional talent. In his home country, he has created two prime-time TV programs for Discovery Italia and once appeared on the popular TV show – There's No Taste Like Home.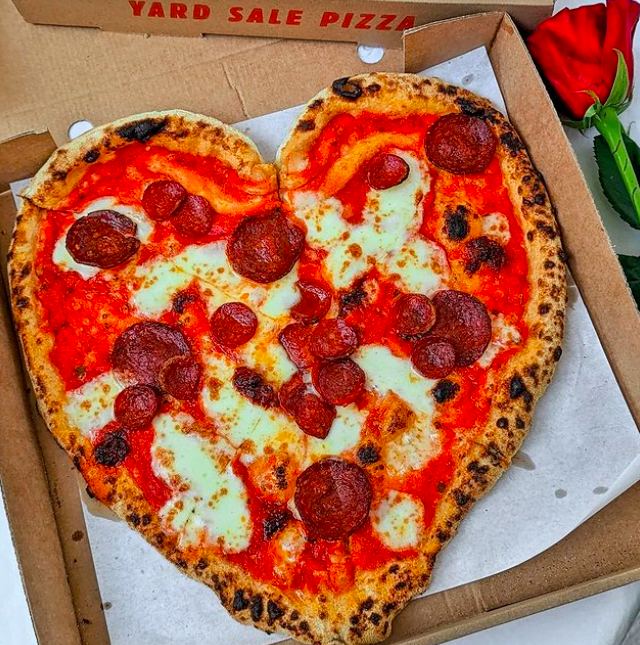 Clerkenwell Boy is undoubtedly one of the most well-known food influencers in London. Despite choosing to stay anonymous, he is followed by top-tier chefs in the UK, including Nigella Lawson and Jamie Oliver.
He feeds his audience culinary content inspired by top restaurants with his outstanding editing skills. On his Instagram page, you can access pictures of dishes from several restaurants worldwide and learn how to make them.
Clerkenwell founded the #CookForSyria campaign and has since then continued to make his impact. He has a following of 146K on IG.
Thomasina Miers, executive Chef and co-founder of Wahaca Restaurants, is another food influencer as a culinary enthusiast in the UK. Wahaca Restaurants is well-known for its fresh and tasty Mexican foods. It's also loved by many for its food waste recycling values.
Asides from being a chef, Tommi is a food writer, businesswoman, and TV host. She has served as a presenter on several TV and radio cookery shows, including The Kitchen Cabinet, Wild Gourmets, and A Cook's Tour of Spain.
Tommi has authored five books, with the latest titled Recipes to Warm The Heart. On Instagram, she is actively followed by 103K fans.
Making the final spot on this list is the TikTok celebrity chef Ainsley Harriot. Ainsley bagged himself an excellent reputation as one of the favourite TV chefs in the UK for about three decades, and his extraordinary impact lingers still.
All through his period as a TV personality, he displayed his mastery of culinary art and made his recipes accessible. Today, his brand is available and loved by thousands all over the world.
Ainsley was made an MBE in 2020 in recognition of his culinary arts and broadcasting contributions. He has a huge fan base of 256K followers on TikTok with an engagement rate of 9.8%.
Tips on Preparing Healthy Meals from Food Influencers UK
Preparing healthy food is not just about the kind of meals that you prepare. Instead, it deals with how you prepare your meals and the ingredients you use. With these few tips of ours, you'll not just cook tastier meals but also healthier ones. One might even say you'll cook a superfood.
Cook From the Scratch
Preparing your meal from scratch requires you to use essential ingredients like whole grains, raw vegetables and fruits, and proteins. That way, you can be sure your meals are free from unhealthy additives.
Do Not Cook with Extreme Temperatures
Pan-frying or grilling meat at high temperatures releases harmful chemicals such as polycyclic aromatic hydrocarbons on meat. These chemicals are mutagenic and can lead to cancers.
Cut down on animal fats
Minimizing the amounts of butter and cheese will make your meal healthier because of saturated fat reduction. Consider using olive oil instead of half of the butter you use for cooking. Also, when using cheese, ensure it is super-fine grated.
Add More Fruits and Vegetables
Whether fresh or frozen, fruits and vegetables are one sure way to boost the nutrient content in your food. They contain plenty of phytochemicals and antioxidants that help your body to fight free radicals.
Limit Your Salt
Salt has a lot of benefits to the body, including electrolyte and water balance. However, studies link excessive use of salt to stomach cancer and heart disease.
Avoid Processed Meats
Processed meats like hot dogs and bacon make your body more susceptible to cancer. Instead, use spices, garlic, citrus, onions, and herbs for flavouring.
Cut Down on Added Sweeteners and Sugars
Sugar only contributes empty calories to diets. This will result in weight gain without any valuable nutrient addition, putting you at risk of obesity and diabetes.
Bottom Line
The UK is home to various talented chefs and food influencers, each bringing its unique flavour and flair to the food scene. From the celebrity chefs like Jamie Oliver and Nigella Lawson to personalities like Gino D'Acampo and Tommi Miers, the UK food influencer community is full of creativity and innovation. No matter your tastes, there's sure to be an influencer who can inspire you to create unique dishes or discover exciting new ingredients.