Veganism is a huge trend, with 10% of all adults in the US identifying as vegan or vegetarian (Soylent). According to GlobalData, between 2014 and 2017, the number of US residents that became vegan rose by 600%. From celebrities and athletes to everyday individuals, veganism is on the rise, and people look to vegan influencers for advice and inspiration on making the switch.
This switch has also spread to the influencer community, with various vegan fitness influencers spreading the message of veganism. If you're looking to learn more about the lifestyle or consume related content, it's a good idea to follow them.
But with so many vegan fitness influencers to choose from, it can be challenging to know where to start. To make it easier, we've narrowed it down to the top ten vegan influencers to watch in 2023.
Tia Blanco (@tiablanco on Instagram)
Tia Blanco is a vegan influencer who has been making waves in the plant-based community. As a professional surfer and model, Blanco has become a leading figure advocating for healthier lifestyles, especially within veganism.
Her Instagram account, which has over 500k followers, showcases her passion for animal welfare and environmental sustainability.
According to Blanco, she has never eaten red meat in all her life. She makes it easy for her followers to replicate her lifestyle by sharing her vegan recipes on her food page. In addition to her advocacy work, Blanco is an avid surfer and model.
She won Gold in the 2015 International Surfing Association Open. What makes Blanco set to earn big in 2023 is her brand ambassadorship deals for leading food brands like Sugar Taco, Swatch and Beyond meat.
Torre Washington is one of the world's most influential vegan fitness influencers. He is known for his unique approach to health, which combines vegan nutrition with bodybuilding. 
His energy and enthusiasm for living a vegan lifestyle have made him a role model for many vegans. Also, his success in competitive bodybuilding helped pave the way for other vegan athletes to follow suit.
In addition to his competitive career, Torre Washington is also a fitness YouTuber and he shares advice on vegan nutrition, fitness, and lifestyle on his YouTube channel. He offers his viewers insight into his training and nutrition regimen and other tips for living a vegan lifestyle.
What makes Torre earn big asides from being a famous bodybuilder is his commitment to veganism, with his videos garnering millions of views.
Tabitha Brown is a famous TikTok vegan influencer and social media content creator who has become an icon in the vegan community. She started her journey as a vegan in 2017, and ever since then, she has advocated for plant-based eating and is a firm believer in its power to transform lives.
Tabitha's vegan journey began when she began battling anxiety, neck pain and depression. After embarking on a 30-day vegan challenge, Tabitha transitioned to veganism. Since her transition, Tabitha continues to share her progress, motivating others to take on similar challenges.
On her social media accounts, Tabitha posts videos of meals, their recipes, and tips on how to make veganism work for you. Her passion for fitness and veganism has made her one of the top vegan fitness influencers today, and her influence continues to grow.
Nimai Delgado (@nimai_delgado on TikTok)
Nimai Delgado is a vegan bodybuilder, health coach and advocate for a healthy, sustainable lifestyle. After transitioning to a vegan diet in 2015, Nimai became a prominent figure in the plant-based fitness industry, inspiring others to adopt a healthier way of life.
Nimai has competed in numerous bodybuilding competitions and won several awards, including the prestigious International Federation of Bodybuilding & Fitness (IFBB) Pro Card in 2017.
As a strong advocate for sustainable living, Nimai has spoken out against animal cruelty and exploitation. He regularly shares his story on social media, providing insight into his vegan diet and workout routines to help motivate others to lead healthier lives.
In addition to bodybuilding, Nimai also owns a line of vegan supplements called Vedge that's set to make him earn big in the vegan industry.
Lauren Toyota (@laurentoyota on Instagram)
Lauren Toyota is a vegan influencer who has been blazing a trail since she started her career in the health and fitness industry. Her Instagram account has almost 90k followers, and it is no surprise why. 
She promotes an entirely plant-based lifestyle and shares tips for staying fit with her audience. She has even published her cookbook to help other vegans enjoy tasty and healthy meals.
Lauren is also a very popular YouTuber with millions of views and one of the most-watched vegan influencers on the platform. Her videos talk about her experience transitioning to a plant-based diet and share her journey as she works towards her fitness goals.
In addition to her work as an influencer, Lauren is also an entrepreneur. She owns the yoga and vegan food brand Hot For Food which she runs alongside being an influencer.
Lilian Aguilar is proof that living on a plant-based diet works. A vegan for over a decade, Lilian is a fierce advocate of veganism. Also, as regards building muscle and staying fit, she doesn't shy away from sharing with her followers as she documents her fitness journey on Instagram. 
As a result of her hard work and dedication to her fitness and health, Lilian has become an inspiration for many vegans looking to reach their own fitness goals.
Lilian is an avid lifter and personal trainer who focuses on staying active and healthy without compromising the planet or your health. She also offers workout plans and advice on how to stay motivated while working out.
Bianca Taylor (@biancataylorm on TikTok)
Bianca Taylor is a vegan fitness influencer, Youtuber, bodybuilder and environmental health advocate. Her enthusiasm for living a plant-based life is infectious, and her followers are motivated by her journey to make small changes that can significantly impact their lives.
Also, she focuses on fitness with a vegan twist as she consistently posts tips on how to up your protein intake, especially if you're a fitness enthusiast or bodybuilder.
In addition to sharing her workouts and healthy recipes, she often features other vegan athletes and influencers on her page. She also focuses on the importance of nutrition and mental health.
She shares her thoughts on self-love and self-care and how these can contribute to a healthier lifestyle. Thanks to her focus on veganism, fitness, and lifestyle tips, Taylor is one of Instagram's top female vegan influencers.
John Lewis (@badassvegan on Instagram)
Also known as badass vegan to his Insta family of over 400k followers, John Lewis is an American personal trainer, vegan fitness influencer, and former powerlifter. He is a big believer in the power of plant-based diets for optimal health and performance. 
John Lewis often talks about how going vegan has improved his life and made him a better athlete. Also, his Instagram account provides insight into his vegan lifestyle and fitness journey.
As one of the top male vegan fitness influencers, John has created a series of online programs and ebooks to help people transition to a vegan lifestyle. He has workouts designed specifically for vegans and created a vegan cookbook featuring delicious vegan recipes.
John is passionate about assisting others in switching to a vegan lifestyle and proving that it can be done without sacrificing strength and athleticism.
Grace Beverley (@gracebeverley on Instagram)
If you're looking for vegan and workout training inspiration, you should follow Grace Beverly. Beverly is a vegan fitness influencer specializing in nutrition coaching and is passionate about helping others transition to a vegan lifestyle and maintaining a fit body. 
On her YouTube channel and Instagram page, you'll find a lot of vegan recipes, workout tips and motivation to keep you going strong in your journey.
With a massive following of over a million people, she posts hints and tips on muscle-building specifically for vegans. Also, she runs multiple businesses while influencing, making her one of the top vegan influencers.
Niomi Smart (@Niomi Smart on Instagram)
One of the first viral influencers on Instagram, Niomi Smart is an incredibly popular vegan fitness influencer who has amassed an impressive 2.4 million followers on Instagram. Her mission is to inspire people to make healthy and sustainable choices, focusing on plant-based nutrition, mindful living and eco-friendly practices. 
Niomi has been a vegan for over ten years, and her experience has allowed her to develop her own nutrition philosophy based on the idea that food should be enjoyable, plant-based and free of processed ingredients.
She shares easy recipes and meal plans on her blog and social media platforms that have helped her maintain a healthy lifestyle. Niomi also runs a popular YouTube channel that covers topics such as green living, sustainable fashion, travel and fitness. Her videos are often inspiring and motivating as she shares her journey with her viewers.
Four Big Opportunities for Vegan Fitness Influencers
Vegan and vegetarian fitness influencers have become increasingly popular thanks to the growth of social media and health and wellness trends. As veganism continues to grow, so do the opportunities for vegan fitness influencers to make a significant impact and earn big.
From selling merchandise and hosting virtual events to offering online fitness programs, there are various ways vegan fitness influencers can capitalize on the popularity of their vegan lifestyle. Below are the five biggest opportunities for vegan fitness influencers to earn big.
Sponsored Content
Sponsored content is one of the most lucrative ways for vegan fitness influencers on Instagram to make money. As a vegan fitness influencer, you can work with brands to promote their products or services on your social media channels.
This might include posting pictures or videos of yourself using the product, discussing its features, writing a blog post about it, etc.
When looking for sponsored content opportunities, keeping a few things in mind is essential. Ensure the product or service you're promoting is one you believe in or have used.
You also want to ensure that the brand you are working with aligns with your values as a vegan fitness influencer. You also want to make sure you're creating great social media videos to represent the brand properly.
Brand Ambassadorships
Brand ambassadorships are big with TikTok influencers right now, and are one of the most lucrative opportunities for vegan fitness influencers to make money. When a brand signs on an influencer as an ambassador, they pay them a fee for endorsing their products or services. Brands may also provide additional perks, such as free products and exclusive event access.
As a female vegan influencer on Instagram, research which brands in the vegan fitness space are looking for ambassadors. Remember that your portfolio shouldn't only be engaging but also attractive.
Selling Merch
Another way to make it big as a vegan fitness influencer is to create and sell merchandise. For instance, vegan fitness influencers can create and sell t-shirts, hats, water bottles, and gym bags.
It gives influencers a way to monetize their brand and provides them with an avenue to spread their mission to the world. Influencers can also collaborate with brands to create unique products that stand out from the competition. Your website and email list will be great tools for reaching more people and boosting sales.
Vegan fitness influencers can also partner with charities or nonprofits to donate a portion of their proceeds to a cause they care about. This is an excellent way to help those in need while boosting their merchandise sales.
Creating Customised Meal Plans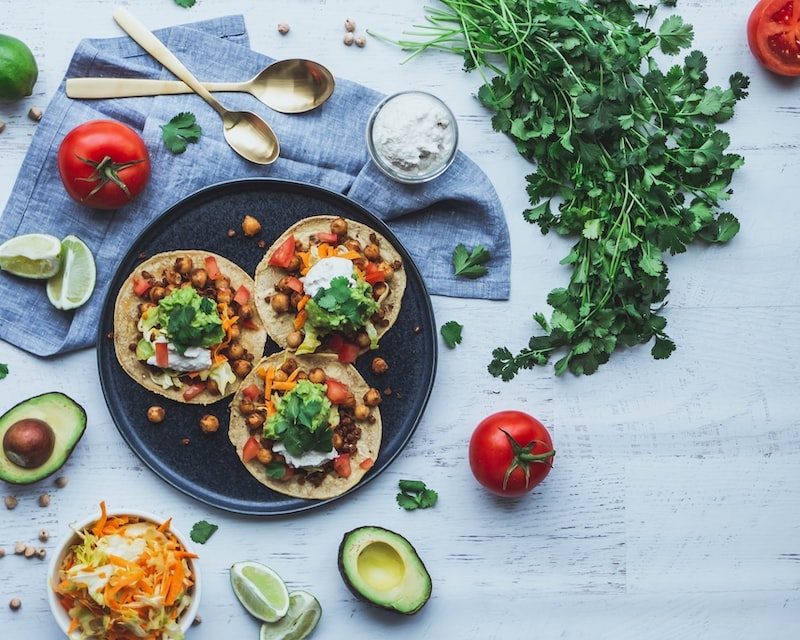 One of the best ways vegan fitness influencers can make money is by offering their services to brands and other businesses. Whether providing personal training, creating customized meal plans, or delivering virtual fitness classes, influencers have many opportunities to monetize their skills.
For instance, vegetarian fitness Influencers can create and offer customized meal plans tailored to each client's dietary preferences and needs.
In addition, for influencers who enjoy teaching, delivering virtual fitness classes is another great way for vegan fitness influencers to make money. They can either teach the classes themselves or partner with a gym or studio to provide online courses.
This option allows them to create their schedule and control their pricing, allowing them to make a good income while reaching a wider audience.
To Wrap It Up
Veganism is a rapidly growing lifestyle choice, with more and more people turning to plant-based diets every day. As it continues to gain momentum, many people are turning to vegan influencers to learn more about plant-based nutrition and lifestyle choices.
The likes of Tia Blanco, John Lewis, and Loni JANE are steady sources of inspiration for other vegans.
Thinking of transitioning to veganism or already on your vegan journey? You should follow the vegan fitness influencers we highlight in this article.
If you're already a vegan and are looking to monetize your activity online, consider signing up to Gymfluencers agency where we help influencers collaborate with brand partners.