Influencer marketing has taken the world by storm, so much so that it has grown from a $1.7 billion industry to a $13.8 billion industry in just 5 years.
Pretty much any industry you can think of has turned to influencers in one way or another, but few more so than the food industry.
Content creators have the ability to start trends, spark cravings and really influence what we're eating and how we're eating it. For example, how many of you have made a carbonara in recent weeks thanks to TikTok? Yeah, me too.
A recent study found that influencer marketing in the food industry led to a 16% increase in purchase intent, and that's just the beginning.
According to Legacy Marketing, 71% of consumers say they are more likely to try a new product if they hear about it from an influencer.
A further 62% are more likely to purchase a product after seeing it recommended by an influencer, while 64% say they have been influenced to purchase a product after seeing it recommended by an influencer on social media.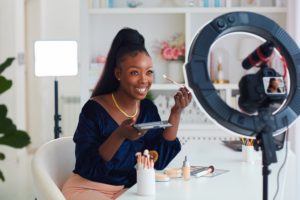 So, as the food market becomes more competitive with brands popping up nearly every day, it's no surprise business owners are turning to influencer marketing to try and grab a share of the spotlight.
Similarly, plenty of influencers have had their head turned by the lucrative industry and are now vying for a piece of the pie (pun intended). This has made it harder for people to stand out amongst the crowd and attract their first few brand deals, and that's where we come in.
GYMFLUENCERS FITNESS INFLUENCER MARKETING AGENCY
Gymfluencers is a premium health & fitness influencer marketing agency with access to over 3000 influencers, 300 online coaches, and 505 million social media followers.
We're efficient, effective, and affordable and offer an impressive 5.2x Return On Investment (ROI) average to our clients. With instant access to a tried and tested network, Gymfluencers works to all budgets and offers anything from a pay-per-post rate to a full-scale campaign where we spread the content across multiple influencers to ensure maximum impact.
Gymfluencers was founded out of complete necessity due to the health and marketing industry suffering from overpriced pay-per-click methods, META ads failing and management companies excessively charging their brand partners for little to no work.
We're on a mission to change the game, and if you're an influencer that's capable of having a huge impact regardless of your following, then we want you to join us.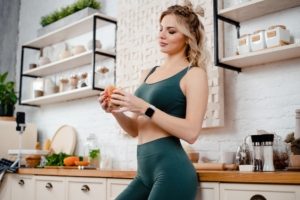 WHY WE'RE THE ONLY AGENCY YOU NEED TO JOIN
If you're a self-confessed foodie looking to work with some of the biggest brands in the industry then we've got you covered. Our brand partners have included Hello Fresh, Green Chef, Eat Surreal, ZENB and hundreds more. We work with anyone who can influence a sale or promote the values of the amazing companies we work with. To do that, you need to be able to create high-quality, engaging content with great visuals that adds value to a business or campaign. And no, that doesn't mean you have to have a follower count in the millions.
Micro-influencers with 2,000+ followers are crushing it at the minute because of their high engagement and trusted status among their followers. Plus, we also offer training on how to become a paid fitness influencer with reel tutorials, news, reviews and videos listed on our original website and social media pages. So, if you love food and want to turn that passion into cash, then we've got you covered.
HOW IT WORKS
Being part of our network means that if your profile and rates align with a brand then you will be presented as an option to promote them. We do the leg work for you, and all you have to do is save your creative energy for the kitchen. As is the case with all of our influencers, we set rates from day one based on multiple factors including the number of social media followers, likes per post, click rates, engagement and most importantly quality of content.
HOW TO SIGN UP
If you have a minimum of 1,000 followers on social media then you can sign up to become part of the Gymfluencers family by filling out the form on our website. We charge a total of £29.99 per year to be on our network, but that fee includes at least £29.99 in brand offers, free vouchers and promos. It'll also secure you a minimum of one offer from a brand for no less than 25% off your desired rate.So, what are you waiting for? Click here to take your first steps to financial freedom.