A User-Generated Content or UGC agency is a firm that specialises in managing and monetising online content created by users. They work with companies to create, curate, and distribute UGC to help them drive engagement and reach larger audiences. 
UGC agencies typically offer various services, including social media management, influencer marketing, and content marketing.
The importance of working with a UGC agency lies in the fact that it allows companies to maximise the potential of their UGC campaigns and increase their ROI. UGC agencies can help companies create high-quality content, build relationships with influencers, manage social media campaigns, and more. Afterall, 8 out of 10 customers will look to UGC to make purchase decisions (Stackia)
By leveraging the power of UGC, companies can generate more leads and increase brand awareness while ensuring that their content is authentic and engaging.
This blog post is the ultimate guide to understanding UGC agencies and the services they provide. We'll look at what they do, how they can benefit your business, and how to find the right agency for your needs.
What are The Benefits of Working With a UGC Agency
With so much information out there, it's easy to miss one critical detail: modern businesses need UGC agencies to thrive. Let's quickly go over the reasons why and examine what your business stands to gain by collaborating with one of these agencies.
Customer Prioritisation
Using user-generated content for your marketing campaigns allows you to put out your story with their voices. This makes others want to visit your brand because they believe you genuinely care about them.
Social Proof
Content from real customers will surely increase your brand's credibility as it provides social proof.
Increased Trust
Opinions from user-generated content are more compelling because customers see them as genuine and unbiased. People tend to trust UGCs more than regular branded content.
More Brand Content
Combining user-generated content with regular branded content for your brand promotion is an excellent idea as it helps you to cut down on marketing costs.
Types of User Generated Content
User-generated content can be in text, images, or video format, with UGC agencies specialising in one, a few, or even all of these categories, depending on their size. Here are the different categories of UGC:
Social Media Content
UGC agencies use content from social media platforms such as Twitter, Facebook, Instagram, and YouTube to help brands improve their audience engagement.
Testimonials and Reviews
Ratings, comments, and customer reviews can be a valuable form of user-generated content.
Blog Posts
UGC agencies can use bloggers' written content on your brand to boost your brand's recognition on large-scale audiences.
Surveys
UGC agencies can use surveys to get feedback from their audience about a product.
Hashtag Campaigns
Some UGC agencies use hashtag campaigns to create interactions with your audience.
Challenges of Working With a UGC Agency
As with all kinds of business collaborations, working with an influencer marketing agency like a UGC Agency requires finesse. To be truly successful, it's important to understand some of the possible challenges businesses face, and how to successfully navigate them. 
Here are some challenges you may face when working with a UGC agency.
Obtaining User-Generated Content Rights
Working with content generated by UGC agencies requires gaining content rights from the original content creator. Getting content rights may be a little challenging, especially when dealing with content from multiple platforms.
Relevance and Consistent Quality
Most UGC agencies help brands to streamline their marketing campaign by filtering gathered content based on quality. However, you may get irrelevant, and low-quality content as the content is from different creators.
Inevitable Negative Content
When working with user-generated content, you do not want to eliminate all the poor reviews and negative content to maintain the authenticity of your marketing campaign. However, negative content can be damaging to your brand's image.
Source Reliability
As much as people rate reviews and content generated from users, it may not work for those who only accept views and opinions from authoritative sources. Most user-generated content comes from random sources with no authoritative background.
4 Steps to Choose the Right UGC Agency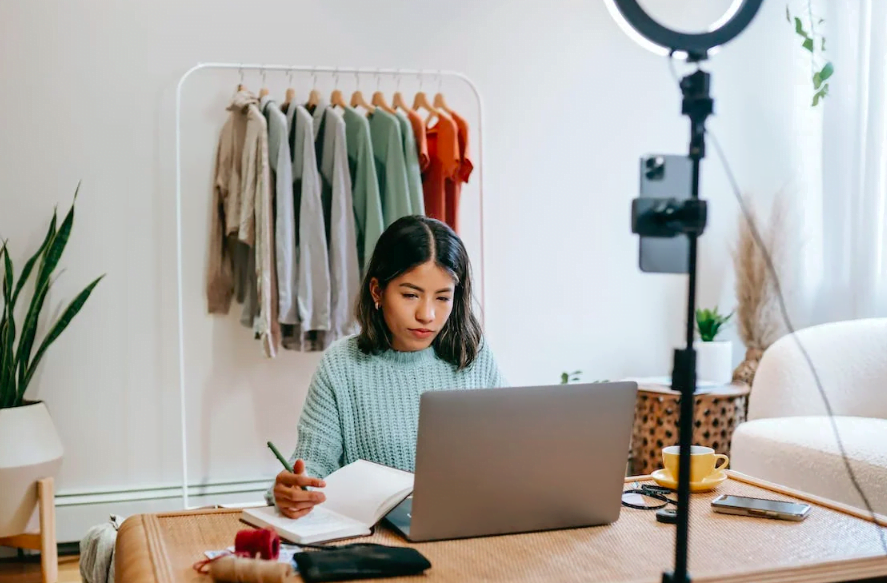 The following tips will guide you in choosing the right UGC agency for your brand.
Assessing Your Needs
Before deciding on a UGC Agency, you need to clearly define your brand needs and understand why you need the services of a UGC agency. Are you trying to promote a product, or do you want to build an online community for your brand? You must be able to correctly answer these questions, as it'll help you choose the best UGC agency for your needs.
Researching Potential UGC Agencies
After defining your prospects and goals, you can now begin the search for an agency that can meet your needs. You need to be aware that in the search for the right UGC agency, you will come across various agencies. However, you want to ensure that the agency you choose aligns with your brand's goals.
To streamline agencies, you find online and extensively research them. Find out their areas of specialty and strength. Also, consider UGC agencies other brands have employed and their reviews.
Evaluating UGC Agency Capabilities
After your research, the next step is to evaluate the UGC agencies you're considering to determine which best suits your brand's needs. You can request their portfolio, which will give you a look into their recent projects and jobs. Should an agency refuse to share its portfolio with you, avoid it.
After analysing the portfolios, there are other things to look out for. For instance, you should determine if they can offer an effective strategy and a specific action plan. Also, you can share your goals with them and ask if and how they can achieve them.
Budget Considerations
One of the factors that will help you determine if a UGC agency is the right fit is to consider if their cost fits well into your organization's marketing campaign budget. Marketing is one of the aspects of business that owners often splurge on. Hence, your budget must be pretty decent if you'll be promoting your brand in the digital space.
Working With a UGC Agency
Now that you've found a suitable UGC agency to work with, here are some tips to help you avoid mistakes.
Setting Goals and Expectations
It's advisable to state your expectations and clearly outline your goals before working with a UGC agency. Discuss your goals and expectations with them, and also state the factors you will consider unacceptable.
Setting your goals and expectations will prevent disappointments and/or misunderstandings. Also, clearly stating your desires for the campaign will help the UGC agency create the best strategies to produce the desired results.
Collaboration and Communication
When working with a UGC agency, you need to understand that the better the information they have, the better the result they can offer. Make yourself available to provide every required information and ensure that you communicate them as clearly as possible.
The collaborative efforts from you and your chosen UGC agency are necessary for an effective result. Open communication will ensure everyone is on the same page and establish a positive working experience.
Managing the Creative Process
Regardless of the level of expertise of the agency that you are working with, you are the best architect for your brand. You know what you want your brand to look like, and at best, a hired digital marketing agency can help you execute your ideas. Therefore, it's essential you manage and oversee the creative process, even if you're a small business working with an influencer agency.
Managing the creative process doesn't imply a lack of trust in your chosen UGC agency's expertise. Instead, it helps you quickly detect deviations from your desired goals.
Ensuring Quality and Compliance
While working on a project with a UGC agency, several instances could require you to make low-level decisions to adapt the result to any arising circumstances. Therefore you must be prepared to ensure compliance with your set goals.
Keeping your eyes focused on the end result will help you remain on course regardless of your adjustments. Doing this will help you to avoid getting a sub-par result.
Measuring Success
Trusting the expertise of your selected UGC agency doesn't mean you should measure the success they've helped your brand to achieve. To do this, check the results alongside the idea/goals you had initially.
Measuring your success will help determine if you need to point out any lapses to the agency. For example, analysing the social media engagement rate for the generated content can be an excellent way to measure success.
Avoiding Common Pitfalls
Although mistakes are inevitable, you can avoid making drastic ones by learning from others. Here are four common pitfalls to look out for.
Unrealistic Expectations
Ensure you're not overlooking the need for clearly defined goals before working with a UGC agency. More importantly, ensure that your goals and expectations are realistic. Setting realistic goals makes tracking your progress easier, saving you time, money, and effort.
Lack of Transparency and Communication
Remember that you own the business, and if you fail to carry out your roles, you'll be left to deal with the results. Therefore, when communicating with the UGC agency, you must be as transparent as possible.
Absence of Proper Guidance and Feedback
The UGC agency will do better with regular feedback from you. Ensure you make yourself available for this at every point in the project.
Inadequate Monitoring and Quality Control
Don't become too carried away with a UGC agency's reputation and overlook the need for quality control and periodic assessment. Always cross-check every process with the desired goal.
Working with Gymfluencers
Here at Gymfluencers, we connect brands with influencers who create top-of-the-line UGC for your products. With a client list including some of the biggest brands in the health and wellness industry, from The Body Shop and JSHealth to Hello Fresh and Fitness First, we can help your business create User-generated content that grabs attention and drives conversions.
You can click here to learn more about our process and discover how to work with us.