Instagram has become the home of influencers. In fact, the stats show that it is the most used social media platform for influencer marketing (93%). Now an almost $2b industry on its own, Instagram influencer marketing has allowed content creators from across the globe to make a living from simply posting pictures, reels and stories – and a good one at that. But why is it so popular?
Well, chiefly because the app offers the perfect space for brand ambassadorship. A picture is worth a thousand words, and if an influencer is known for leading an active lifestyle then there's nothing easier than them taking a snap of themselves working out in branded clothing, or sharing what products they use to refuel.
An influencer's existing pool of followers provides a ready-made captive audience for brands looking to attract new customers, and the trust they have in their favourite content creator will often transfer to the product or company they're promoting. Why I hear you ask? Because any influencer worth their salt wouldn't lend their name to a brand unless it was legit.
It may all sound a bit simplistic, but it is highly effective. Some 80% of consumers said they have purchased something after seeing it recommended by an influencer, while 87% said they took action after seeing a product on Instagram.
What's more, Instagram has more than 1.47b active monthly users who spend an average of 29 minutes on the app per day, so it's no surprise businesses in every sector are paying top dollar for some real estate on influencers' Instagram feeds.
But, like many things in life, it's not as easy as just logging onto Instagram and achieving instant success, there's nuance to it. As various sectors become more competitive with brands popping up nearly every day, it's no surprise business owners are turning to Instagram influencer marketing to try and grab a share of the spotlight.
Similarly, plenty of influencers have had their head turned by the lucrative industry and are now vying for a piece of the pie. This has made it harder for people to stand out amongst the crowd and attract their first few brand deals, or find the right fit to promote their campaign, and that's where we come in.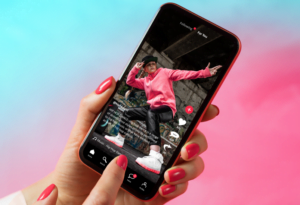 GYMFLUENCERS FITNESS INFLUENCER MARKETING AGENCY
Gymfluencers is a premium health & fitness influencer marketing agency with access to over 3,000 influencers, 300 online coaches, and 505 million social media followers.
We're efficient, effective, and affordable and offer an impressive 5.2x Return On Investment (ROI) average to our clients. Gymfluencers works to all budgets and offers anything from a pay-per-post rate to a full-scale campaign where we spread the content across multiple influencers to ensure maximum impact.
Gymfluencers was founded out of complete necessity due to the health and marketing industry suffering from overpriced pay-per-click methods, META ads failing and management companies excessively charging their brand partners for little to no work.
We're on a mission to change the game, and if you're an influencer that's capable of having a huge impact regardless of your following, then we want you to join us.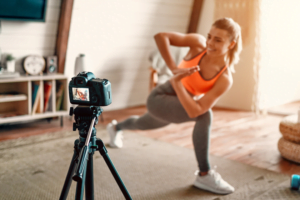 WHY WE'RE THE ONLY AGENCY YOU NEED TO JOIN
If you've built up a loyal following and have a genuine passion for creating Instagram content on food, fitness, lifestyle and everything in between then we've got you covered. Our brand partners have included Hello Fresh, Green Chef, Eat Surreal, ZENB and more. We work with anyone who can influence a sale or promote the values of the amazing companies we work with. To do that, you need to be able to create high-quality, engaging content with great visuals that adds value to a business or campaign. And no, that doesn't mean you have to have a follower count in the millions.
Micro-influencers with 2,000+ followers are crushing it at the minute because of their high engagement and trusted status among their communities. Plus, we also offer training on how to become a paid Instagram influencer with reel tutorials, news, reviews and videos listed on our original website and social media pages.
HOW IT WORKS
Being part of our network means that if your profile and rates align with a brand then you will be presented as an option to promote them on Instagram. We do the leg work for you, and all you have to do is save your creative energy for your feed. As is the case with all of our influencers, we set rates from day one based on multiple factors including the number of social media followers, likes per post, click rates, engagement and most importantly quality of content.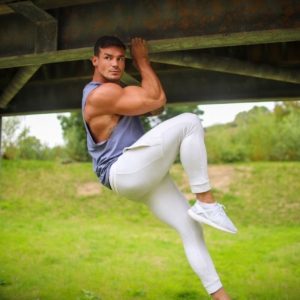 HOW TO SIGN UP
If you have a minimum of 1,000 followers on Instagram then you can sign up to become part of the Gymfluencers family by filling out the form on our website. We charge a total of £29.99 per year to be on our network, but that fee includes at least £29.99 in brand offers, free vouchers and promos. It'll also secure you a minimum of one offer from a brand for no less than 25% off your desired rate. So, what are you waiting for? Click here to take your first steps to financial freedom.