If you own a brick-and-mortar business you might think that you don't need to have much of an online presence, but that couldn't be further from the truth.
These days you want to cover all your bases with a website and social media pages to spread the word about your real-world business.
BRICK & MORTAR BUSINESSES NEED TO USE INFLUENCER MARKETING
One of the best ways to get your brand out there is to use influencer marketing, which is where you work with online influencers to promote your business on their channels. If you've never used this kind of marketing for your brick-and-mortar business before, here are some great reasons why you should give it a try in 2023.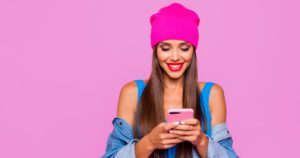 BUILD YOUR ONLINE PRESENCE
If you don't already have much of an online presence then using influencer marketing is a great way to start building it up.
When the influencers you work with start talking about your business it'll drive their audience to your own social media pages and, if you play it right, they'll like and follow. Once you've got their attention then you can get them to stick around with your own engaging content and you'll be top of their mind when they need to buy what you sell.
And while you want to be creating your own content to inspire your new followers to stick around, another real benefit of working with influencers is that you can repurpose their content and share it on your pages as a quick and easy way to stay consistent with putting out content when you don't have a lot of time to commit to it.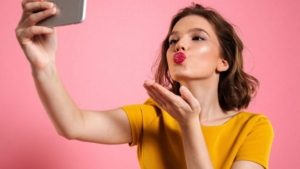 GREAT RETURN ON INVESTMENT
If you've spent a lot of money in the past on different marketing strategies for your business then you might be wary of spending more on something new, but influencer marketing generally offers a great return on investment.
Some influencers will be happy to work with you simply in exchange for products, but most will expect to be paid for the time it takes them to create their content and for access to the audience they've built up.
What you'll get in exchange though makes the investment well worth it.
Influencers have engaged audiences who trust their opinions, and when you work with them you're effectively buying that trust. So instead of spending months and months building up the know, like, trust factor with a new audience, you get to jump in at the final stage and gain access to a whole new group of people ready to engage with your brand.
Create real world buzz
The key to making influencer marketing effective for brick and mortar businesses is to find local influencers to work with.
This way they can actually visit your store in person and create stories during their visit and film content to share with their audience to encourage them to also pop in and check out what you have on offer.
Just make sure that the influencers you choose to work with have followers that are also in your area and who are actively engaged with the content the influencer shares.
You can work with influencers to promote a new product or service you're selling, shout about an upcoming sale, or simply bring some more new faces to your door. If you're not sure of the best way to go about it then discuss potential ideas with the influencer – they know the type of content that goes down well with their followers and may well come up with something creative that you hadn't thought of.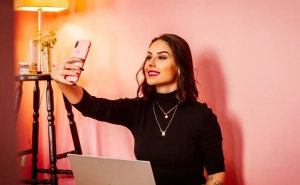 UNLIMITED POTENTIAL
The beauty of using influencer marketing is that there is so much scope for different ideas, so once you start building good relationships with influencers you can work with them again and again to keep driving more new customers to your business.
Depending on what type of business you run you could work with influencers on:
Gift guides
Reels and stories on Instagram
Videos showing your products in use by a real person
Product unboxing videos
Behind the scenes content
Before and after using your products or services
Social media takeovers
Whatever way you decide to go, using local influencers can help build real-life buzz and drive customers to you as well as help build your online presence.