If you're a small business owner, you know that the right marketing strategy can significantly increase your business's success. Influencer marketing is one of those strategies, and it has a tremendous payoff.
Investing in influencer marketing can help your small business reach a broader audience and strengthen your brand. In this article, we discuss why you should invest in influencer marketing for your small business and how it can help you succeed.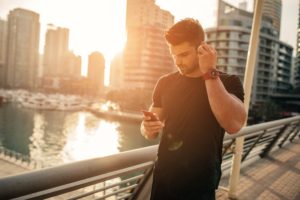 5 WHY SMALL BUSINESSES SHOULD USE INFLUENCER MARKETING
1. Boost Brand Reach and Credibility
Influencer marketing can be a powerful tool for small businesses looking to expand their reach. An influencer's network of followers provides the opportunity to engage new potential customers and build relationships.
Additionally, by leveraging an influencer's existing network, small businesses can quickly and cost-effectively grow their customer base. If an influencer speaks highly of your brand, you earn the trust and loyalty of the influencer's large audience.
This trust can translate into increased sales, as people are more likely to purchase from a company they know and trust. In addition, influencers bring credibility to small businesses as they are viewed as more trustworthy sources than traditional advertising.
It's critical to ensure that your business' core values align with the influencer you partner with; otherwise, their endorsement could hurt your brand.
2. Increased ROI
When it comes to marketing, small businesses need to maximize their resources and ensure that every dollar spent yields an ROI. One way to do this is by leveraging influencer marketing.
Influencers are highly trusted by their followers, so when they share content about your business, it's more likely to be seen and shared. This invariably translates to sales.
And while you can't predict how much sales to expect, collaborating with the right influencers can give you a ballpark. In summary, investing in influencer marketing can yield impressive ROI.
3. Better Customer Relationships and Engagement
For many small businesses, influencer marketing leads to increased engagement with their target audience while fostering customer relationships. When customers trust and admire an influencer, they are likely to listen to what they say and act upon it.
Influencers can also use their platform to recommend products and services, helping small businesses build loyal customers. So by partnering with influencers who strongly connect with their followers, small businesses can create an emotional bond that encourages customers to continue engaging with the brand.
You can do this through video content, compelling stories, or exclusive offers only the influencer's followers receive.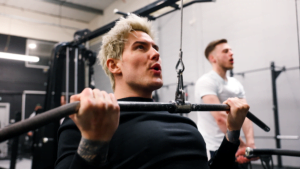 4. Deeper Insights into Customer Needs and Wants
Influencers allow small businesses to gain valuable insights into their target audience and improve their marketing efforts. They provide feedback on products or services, giving small businesses valuable insights into how their target audience responds to them.
This feedback helps the company understand what resonates with its target audience and how it can adjust its strategy accordingly.
For instance, small businesses can organize a poll to know customers' preferred lipstick shade or bag design. You can make necessary changes before launching the product line by getting their responses.
5. Strategic Advantage
Influencer marketing is one of the few marketing avenues where you won't face stiff industry competition. Your competitors are unlikely to endorse the same influencer as you, which means your brand has exclusive exposure to that audience.
Compare it to something like PPC ads, where you're effectively bidding for the same keywords as your competitors. By picking the right influencer, you can carve a small niche for yourself where your business can thrive and foster brand loyalty.
WRAPPING UP
Irrespective of size, every business aims to increase profit. To increase profit, business owners seek the most effective ways to reach their target market and build brand awareness.
By partnering with influencers, you can gain access to their large and engaged audiences, helping you to increase brand recognition and generate leads.
You can look forward to an increased brand reach, more ROI, and deeper consumer insights when you partner with the right influencers.
Additionally, by leveraging influencer marketing, businesses can reap the rewards of improved credibility and traffic while creating an emotional connection with their customers.