Are you ready to get your fitness brand in shape and reach new heights? Then it's time to partner up with a fitness influencer agency; it's really that simple because no other kind of partnership will yield the same career goal and revenue opportunities that agency partnerships provide.
According to a recent study by Neal Schaffer, 79% of marketers consider Instagram, and by extension, influencer collaborations, a critical part of their campaign.
The opportunity for influencers to help brands achieve massive results is unprecedented, and that means agency collaborations are more important than ever.
In this blog, we'll dive into the insider tips and tricks on how to work with a fitness influencer agency and discover why this often-overlooked partnership could be the missing piece to your fitness brand's puzzle.
What is a Fitness Influencer Agency?
A fitness influencer agency is a company that specializes in connecting fitness brands with fitness influencers. The agency manages the relationship between the brand and the influencer, including the selection process, contract negotiation, and campaign management.
The goal of the agency is to help the brand reach its target audience through influencer marketing by leveraging the influence and credibility of fitness influencers in the industry. Fitness influencer agencies typically have a network of influencers and work with brands in the fitness and wellness industries to create and execute effective influencer marketing campaigns.
Benefits of working with a Fitness Influencer Agency
Influencer Community
What better place to network with successful influencers than in an influencer agency? Collaborating with one of these means you'll suddenly have access to top influencers you didn't even know how to approach before.
This access also means that you'll find the perfect influencer to push your brand or new offering without having to worry about audience compatibility.
Smoother Collaborations
Any business or brand that's ever tried to partner with influencers will tell you that the early days are tedious and often filled with disappointments and uncertainty.
You're just as likely to run into influencers who have a bot following as you are to run into those that want you to pay unreasonable sums.
But when you're working with an agency like Gymfluencers, you won't have to deal with any of that. They do all the work and find influencers that are worth their salt. You'll only get reasonable deals that are worth your time and audience size.
Growth Support
Brands often partner with influencers to grow their following. If this is your goal, the good news is that when you join a fitness influencer agency like Influences, you won't have to go it alone.
You can forget banging your head on the wall while trying to come up with content and influencer collaboration ideas for growth. Instead, you can lean on the agency's network and expertise to help you find the influencers that are perfect for helping you reach your target size.
Better Results
The fourth reason to work with an influencer agency is that you will have access to better marketing tools and, by extension, better results for your business. Fitness influencer agencies have the knowledge and expertise to help brands curate campaigns that can reach their target audience and generate maximum ROI.
Being part of successful campaigns like these can only help your business growth and revenue.
There are a lot more benefits to working with influencer agencies. Our blog post on why influencer marketing is great will help you understand the subject even better.
How Do Agencies Manage Influencers?
If you're going to work with an influencer agency, it's only normal to be curious about how they manage their influencers so that you can know the quality of service to expect.
Well, the process of working with an influencer agency typically involves the following steps:
1. Research and Selection of Influencers
Influencer agencies usually don't just recruit any influencer. Instead, they find people with a consistent growth pattern across their social media accounts. They also approach influences who have a track record of working with brands and delivering tangible results.
Agencies usually also have a niche/specialization. For example, Gymfluencers focuses on working with fitness brands. This focus allows us to only work with fitness and wellness influencers, making the recruitment process easier and more efficient.
2. Negotiating Contracts and Terms
Once potential influencer partners have been identified, the agency will negotiate contracts and terms. If the influencer partnership comes first, the agency will present a boilerplate agreement for the influencer to sign. This will usually include payment, content requirements, campaign timelines, and so on.
In some other cases, the agency will already have a client in mind before approaching an influencer. Here, the boilerplate agreement may be adjusted to match the brand's requirements.
4. Managing Influencer Campaigns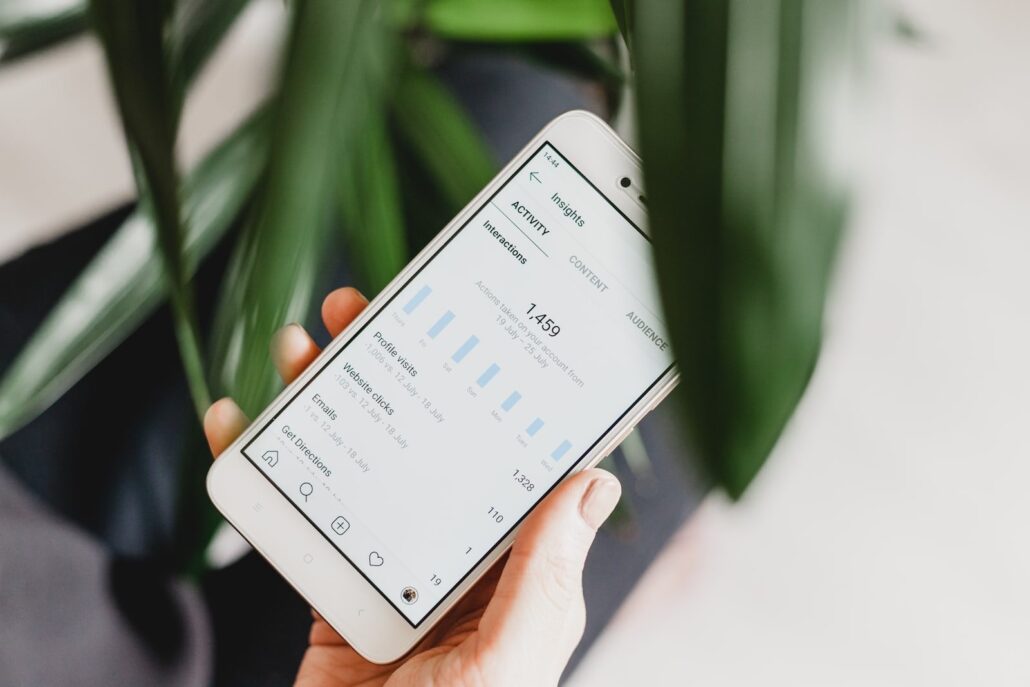 The agency then manages the influencer partnership, ensuring that the influencer produces high-quality content in accordance with the brand's expectations and requirements, posts it according to the agreed timeline, and engages with their audience.
When influencers take the time to vet influencers, the work on this level is usually much easier because the influencers are professional and reliable.
5. Measuring Success
This is usually the most important step in the process. Here, the agency uses tools and techniques to measure the success of the influencer campaign, such as tracking engagement rates, audience growth, and brand reach.
Influencer Partnership Example
A fitness brand may work with a fitness influencer agency to promote its new line of activewear. Take Christian Guzman's Alphalete clothing line as an example. Let's assume he wanted to get influencers to promote the range. 
His company would partner with an influencer agency and provide information about its target audience and marketing goals. The agency then researches and selects fitness influencers who align with the brand's values and target audience, negotiates contracts and terms with the influencers, manages the influencer campaign, and measures its success.
The agency provides the brand with regular updates and insights about the campaign's performance, allowing the brand to make informed decisions about future influencer partnerships.
The result might look something like this post by @skylerspringstun on Instagram.
How to Choose an Agency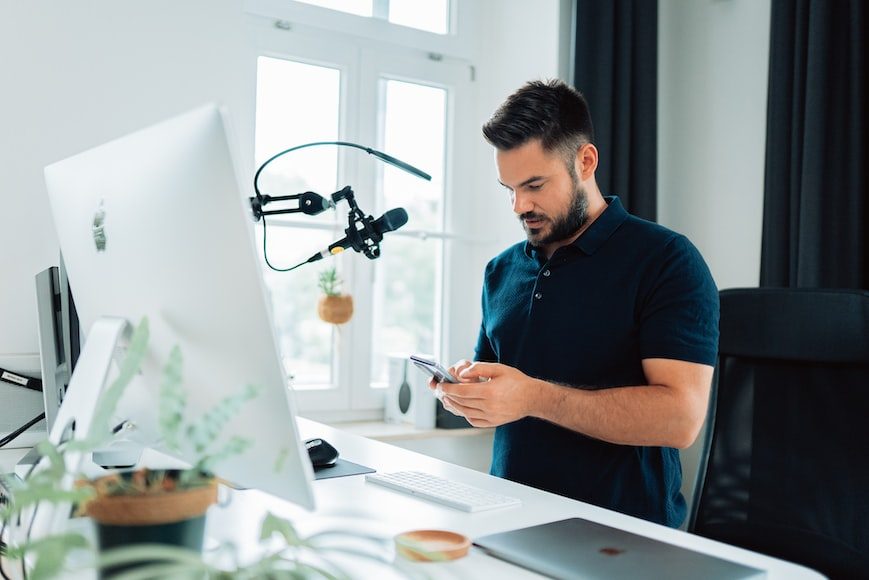 It's clear that fitness influencer agencies play a critical role in your brand's success. As a result, you have to ensure you pick the right one for the greatest chance of success. Here are some factors to consider when picking an agency.
Reputation
Look for an agency with a strong reputation in the industry, one that has a proven track record of success and positive relationships with both brands and influencers.
Sometimes, these agencies work in the background, so you may have to dig deeper and see how the influencers they work with are faring.
Portfolio
Consider the agency's portfolio of past campaigns and partnerships. Look for an agency that has experience working with brands in your industry and has produced successful campaigns in the past.
Communication
Choose an agency that has clear and effective communication processes in place, as regular and open communication is essential for a successful partnership.
Alignment with brand values
Ensure that the agency's values align with your brand's values so that the agency can help you find influencer partners who are a good fit for your brand.
Measurable results
Look for an agency that can provide measurable results, such as increased engagement rates, audience growth, and brand reach, so you can track the success of your influencer marketing campaigns.
Cost
Consider the cost of the agency's services and ensure that they fit within your budget. Additionally, ensure that the cost of the agency's services provides value for money by considering the potential benefits of working with the agency, such as increased efficiency and improved ROI.
The Bottom Line
In conclusion, working with a fitness influencer agency can provide numerous benefits for your fitness brand. From increased engagement rates to access to a larger pool of influencers, partnering with a professional agency can elevate your brand and help it reach new heights.
By considering factors such as reputation, portfolio, and communication, you can find the right agency that fits your brand's needs and goals. Remember to clearly communicate your objectives and stay open to feedback and suggestions to maximize the partnership.
It's also important to work on cementing your relationship with the agency, and some of the ways to do this include delivering on your side of the deal and setting clear expectations for the relationship.
Once you take the time to research and choose the right fitness influencer agency, you'll set your online brand up for success and going above and beyond for your partners ensures that you'll reap the rewards of this dynamic partnership.