A micro influencer is someone with an established online presence and an above-average follower count. The top micro influencers UK often also have a niche where they operate. Often, a micro influencer follower count is between 1,000 and 100,000.
This high follower count is why micro influencers can exert influence on their followers, acting as brand influencers for products that align with their interests. However, they do this at a lower price than bigger celebrities.
There are tons of exciting things to know about micro-influencing. Fortunately, this article discusses everything. But first, let us delve into the reasons you should become a micro influencer.
THREE REASONS TO BECOME A MICRO INFLUENCER
Being a micro influencer is a lot of work. You must have valuable content you provide to your followers, and you must deliver this constantly else your audience will move on.
But on the flip side, becoming a micro influencer can also be very rewarding because you get access to a whole new world of opportunities. Here are some of the biggest rewards for becoming a micro influencer.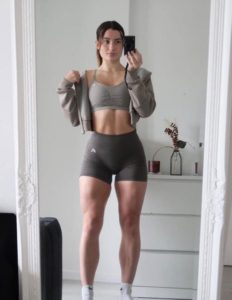 1. You'll have higher engagement rates
One advantage you have as a micro influencer is that you will have a more controlled and impactful audience, compared to people with large audiences. The reason for this is that you're more likely to have fewer bots and inactive persons following you.
This presence of active followers is what sponsors look out for when seeking a micro influencer agency to endorse their products. And thankfully for you as a micro influencer, you have real people and real engagements.
2. You'll be more affordable
Micro influencers are often more affordable because you have a smaller following. But this is to your ultimate advantage because you'll get a lot more deals than big time celebrities.
So while you won't be paid an enormous amount for a post, you will have more revenue coming in and will be able to offer a better ROI for the partner brand.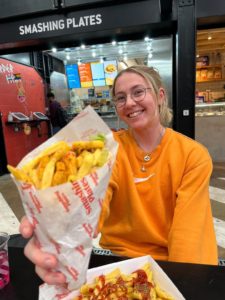 3. You have the same target audience as bigger celebrities
As a micro influencer, you will often be on par with super celebrities because your target audiences are the same. Sure, they'll have a more extensive reach, but your niche following more than makes up for that.
Most micro influencers have a more tailored audience that can be reached over again, boosting sales for your brand partners and bringing you repeat business.
WHAT DO YOU NEED TO BECOME A MICRO INFLUENCER?
Every micro influencer UK understands the value of producing engaging content. The best micro influencers know they need content to stay relevant and top of mind, and the key is to give people something to keep coming back to.
Aside from producing valuable content, there are other critical steps you'll need to take if you want to stay on top of the game. Here are four of them.
1. Create a Unique Personality
Creating a unique personality as a micro influencer border on niching down your content. It means that you are known for producing a particular type of content, and anyone who wants it can easily gravitate towards you.
Strive to be an expert at it and stand as an authority figure – this way, you can leverage your reputation and draw in even more followers.
2. Stay Influential
The essence of micro-influencing is being able to influence the buying decisions of your followers. One way to do this is to produce constant content and propagate a trusting relationship.
Another way is to demonstrate your understanding of your audience. If they believe that you get them and have their best interests at heart, they are more likely to make buying recommendations from you. And that's where you can make your money.
3. Understand Social Media
The cool thing about social media is that it has rules. The bad news is that these rules are difficult to master. Take virality, for example, some influencers are able to create viral content on tap, while others struggle to gain a thousand views.
If you're able to understand how social media works, you can really start to stake your claim as a micro influencer worth knowing.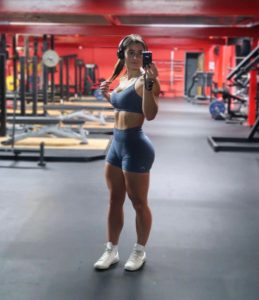 4. Have a Strong Work Ethic
Successful micro influencers do not undermine the essentiality of having strong work ethics in the space. You must have heard about influencers constantly "grinding" by putting out content.
This is really the only way to stay relevant and gather a large and loyal follower base. Do that, and you'll find consistent success as an influencer.
5 STRATEGIES TO BECOME A SUCCESSFUL MICRO INFLUENCER
You'll find several strategies to become a successful micro influencer online, but very few among them have proven effective. To save you the stress, we have carefully highlighted five strategies you can employ to become a successful micro influencer.
1. Create a Compelling Profile.
Your profile is your landing page, as well as your CV as a micro influencer. You cannot eliminate the role of a compelling profile as a micro influencer if you want to gain more followers, either as a TikTok micro-influencers or Instagram micro-influencers. Why?
Because a strong profile will attract more deals, and a weak profile will make you lose brand deals and followers. You can quickly understand this by putting yourself in your follower's shoes. How likely are you to follow an influencer with no profile picture and a weak bio?
Aside from helping you gain followers, your profile helps followers understand your niche. It contains all the services you offer and the things customers stand to gain if they follow you.
The good news is that it's quite easy to create a great profile. You can start by including your name (either real name or social media persona), location, and your content niche. These aren't hard and fast rules, however. Some influencers get away with a fictional name, abstract profile picture and clues about their location. It's really about finding your voice.
In some cases, you can include your contact info to make it easy for clients to contact you. Just make sure you brace yourself for a ton of messages.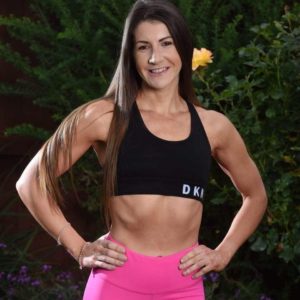 2. Create a Follower Strategy
All micro-influencing strategies should focus on generating followers for your account and keeping them engaged. One thing engaging content does for you is connect you with your followers personally, and followers who feel connected are more likely to purchase a product.
Besides creating engaging content, you can also gain followers by partnering with the big whales in the space. Collaborating with other micro influencers can help you climb the success ladder faster and build relevance in the space.
3. Produce Targeted Content
Targeted content is one of the best arrows in your quiver. It allows you to engage your niche audience in a way that no mainstream influencer ever can, while also attracting new followers to your account.
Aside from building your audience, targeted content deepens your knowledge in a niche and helps you provide more valuable information. In the end, you are providing compelling content for your audience.
Finally, targeted content builds your brand's public image and helps you stand unique in the market. And as you'll expect, unique brands are more likely to thrive.
4. Ensure you Master Brand Outreach
Micro influencers survive on brand endorsements and, in return, sell the company's products to their audience. The challenge, however, is reaching out to big companies and knowing the best brands for micro influencers.
An easy way to reach out to companies for recognition is via cold pitching. You can do this through the company's email or social media account. All you need to do is appear professional, identify a problem with the company's marketing strategy, come up with a solution solved by social media marketing, and then sell yourself.
Know that your page will be reviewed to authenticate your digital presence and trustworthiness. This is where the essentiality of having already put out content on your page comes in.
5. Avoid Controversies
This is a bit of a dicey topic because many influencers thrive on controversy. They use beef to spread their message, gain popularity and increase their follower count. The problem is that controversies can just as easily end influencer careers as they start them.
And with the rising number of micro influencers, you are sure to find someone else who's trying to gain a leg up by antagonising you. However, having a beef with another micro influencer on minor or major issues can be detrimental to your career and image, especially if it's not something you're known for.
The bigger threat, however, is that brands will start distancing themselves once they find that you're always caught up in one beef or the other.
TO WRAP IT UP
For sure, micro-influencing comes with several perks. But these perks are noticed after long years of consistent production of unique and valuable content for followers. As you know by now, micro-influencing is not a day's job.
But if you're determined to find success as a micro influencer, this guide is a great place to start. Good luck!