If you've been on YouTube lately, you've probably noticed an exciting, relatively new feature – YouTube Shorts. YouTube Shorts are short-form video clips that offer mobile-friendly videos. From funny clips to instructional videos, YouTube Shorts have something for everyone.
YouTube Shorts are easy to create and share, making them ideal for content repurposing. With online tools like Heatfeed and Shortsloader, you can easily download YouTube shorts for offline viewing.
In this post, we'll consider three reasons you should be downloading YouTube Shorts. We'll also be showing you some amazing tools that you can use to download YouTube shorts effortlessly. Let's get into it.
Three Reasons to Download YouTube Shorts
To Repurpose It for Other Social Media Content
Let's face it, although rewarding, creating new content for your social media pages can be tiring. With YouTube shorts, you don't have to wear yourself out with content creation; they are the perfect way to repurpose content for social media.
Whether you want to use the same clips in a new way or create a quick and easy video, YouTube Shorts can help you do it in no time. By creating short, engaging videos, you can give your content a new life on different platforms. You can easily edit existing footage and post the finished product on other social media platforms. This way, you can get more eyes on your content, even if it's been out for a while.
Depending on the purpose of the new content you want to create, you can rework your clips to suit your marketing goals and help you increase brand awareness. For example, YouTube Shorts can be as long as 60 seconds. Repurposing a 60-sec clip can create up to two Instagram reels. You can create video content for your website, teasers for an upcoming launch, and even blog posts from repurposed YouTube Shorts.
For example, check out this YouTube short by Hafthor Bjornsson. Can you think of ways to use it?
To Rewatch Something You Found Entertaining
We've all had that experience with one video that suddenly popped up on our screen while scrolling through YouTube and captivated us. It might be funny videos you can't get enough of or a new way of styling your cargo pants. By downloading YouTube shorts by entertaining fitness influencers, you can have unlimited access to the clip.
In other situations, you may rewatch a video to be sure you didn't miss any details during your first watch. This could be the case, especially if you were busy with other things when you first came across the clip. Downloading the clip will save you from losing the video if you accessed it via a pop-up and can no longer remember the host channel.
Olima Omega's YouTube shorts are a fantastic example here. They are incredibly fun and always worth a rewatch.
To Save It for Offline Viewing on YouTube
One great thing about YouTube Shorts is that they give you the option to watch videos offline without worrying about connection issues or buffering. Downloading YouTube shorts offline is ideal for anyone who needs to stay entertained while on the move.
Also, without downloading YouTube Shorts, at best, you can only copy the link and share it with others on WhatsApp, Telegram, or other messaging apps. However, downloading the clip will enable you to share it with others on any platform offline. It's noteworthy that sharing YouTube shorts offline for commercial purposes is illegal.
Check this out and tell me it's not something you want to save to view offline
Tools to Help You Download YouTube Shorts Easily
With the help of some online tools, you can download YouTube Shorts for offline viewing. It is seamless and convenient. Check out our article if you need additional help with tools for creating and editing social media videos.
Shortsnoob is an effective online tool for downloading high-quality YouTube Shorts and retaining them in their original quality. This online tool also allows you to download unlimited videos without requiring you to sign-up or log in. You can easily use Shortsnoob on your mobile phone, PC, tablet, and laptop.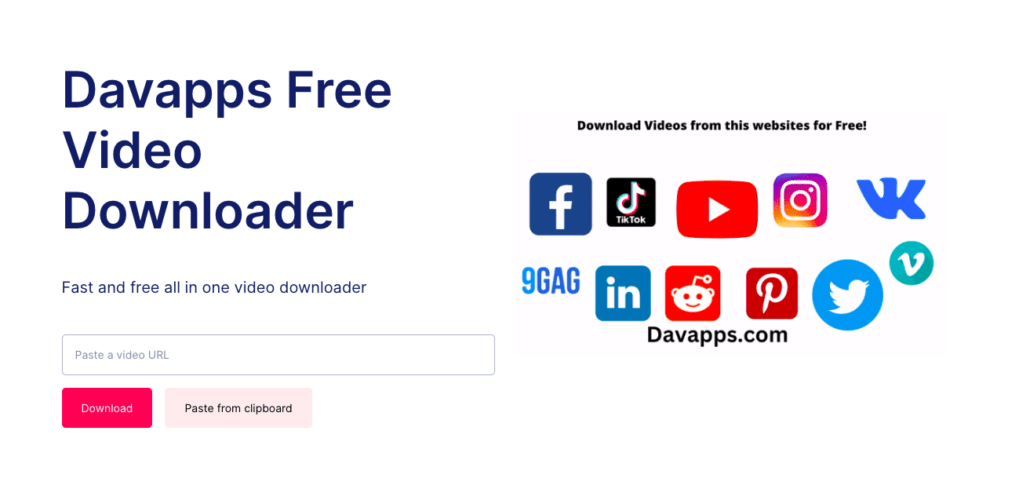 This is yet another effective YouTube shorts downloader. Shorts.savetube.me is a free online tool, i.e., it doesn't require you to subscribe before using it. The site is secure and also features the option of downloading your desired YouTube Shorts in mp3 format. It is also compatible with any device – iPhone, android, laptop, etc.

Heatfeed.com is yet another tool for downloading YouTube Shorts. This tool is fast, secure, maintains HD video quality, and has an interface that is easy to use.

With an easy process that does not require registration or login, Y2mate lets you download your YouTube Shorts quickly. You can download high-quality videos in a few minutes using the Y2mate.me online tool.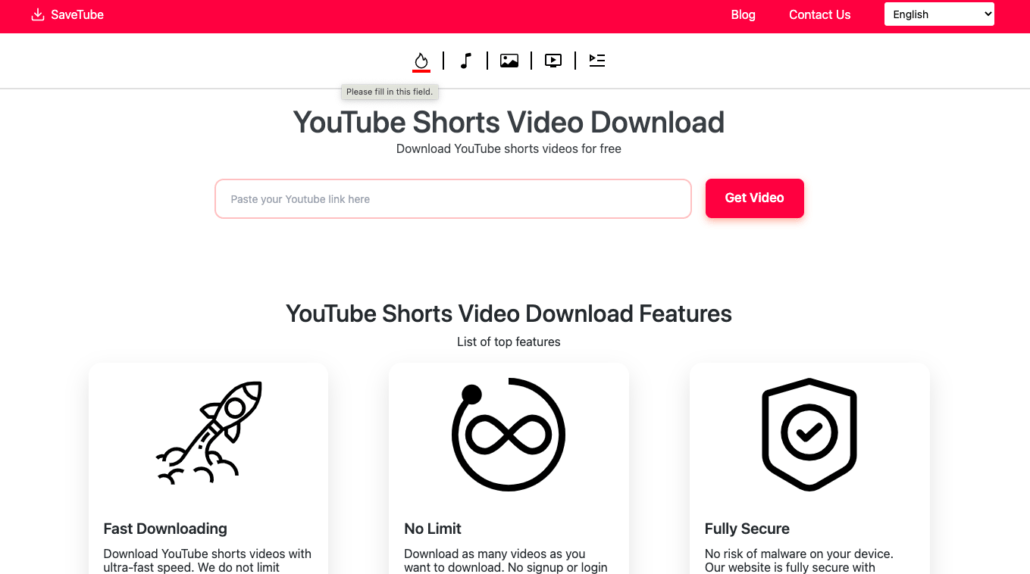 Davapps YouTube Shorts downloader is a free online tool that delivers results in a quick time. There are no restrictions to the usage of this tool, and it supports all kinds of browsers, devices, and OS.
Step-By-Step Instructions for Downloading YouTube Shorts
Here is a step-by-step guide on downloading YouTube Shorts
Launch the YouTube app on your device
Visit the Shorts section on the app. You will find the Shorts icon next to the home icon on the bottom page. Click on it
The next step is to find the clip you would like to download
Click the Share icon and click Copy Link
Launch your internet browser and go to your preferred YouTube Shorts downloader site from any of the options mentioned above
Paste the copied link in the space provided. On most websites, you will find a section with a space labelled "Paste YouTube video link here"
Select your preferred format from the available formats for download. Most YouTube Shorts downloaders allow you to download in several formats.
Tap the download button to download the video
To Wrap It Up
YouTube Shorts are the perfect way to watch videos on the go, even if you don't have an internet connection. With YouTube Shorts, you can save videos for later by downloading them to your device. Plus, you can pop on a YouTube Short for entertainment if you're ever out and about.
You don't have to worry about long video production times or complicated editing techniques with YouTube Shorts. Instead, you can quickly create an engaging and entertaining video to draw attention and hopefully get your message across. Whether you want to watch something funny or educational, there's always something available that will take up little time or data.
Before you go, you should check out our post on the best TikTok influencers to follow. They just might give you ideas for your YouTube shorts.