Influencer marketing is expanding at a perpetual rate, and at the heart of that boom is Gymfluencers.
With access to over 3000 influencers, 300 online coaches, and 505 million social media followers, Gymfluencers was founded out of complete necessity due to the health and marketing industry suffering from overpriced pay-per-click methods, META ads failing and management companies excessively charging their brand partners for little to no work.
We're on a mission to change the game, and if you're an influencer that's capable of having a huge impact regardless of your following, then we want you to join us. And here are 5 reasons why you should: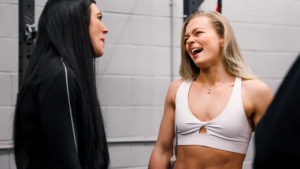 WORK WITH TOP BRANDS
Joining Gymfluencers puts you on the radar of huge global brands that otherwise may not have noticed your profile. Our brand partners have included Hello Fresh, Fitness First, Vitl, Vidrate, Green Chef, The Body Shop, Eat Surreal, Insure4Sport, ZENB, and hundreds more. Being part of our network means that if your profile and rates align with a brand then you will be presented as an option to promote them.
PAYMENT SECURITY
As anyone who freelances or has worked with brands will know, chasing payment can be an absolute nightmare. Often people are super quick to reply when giving you the brief but fall silent when it comes to coughing up what they owe for your hard work. Working with us gives you the comfort blanket of having an agency to fight your corner.
You won't have to go chasing brands for payment, we set rates from day one with all of our influencers which is based on multiple factors including the number of social media followers, likes per post, click rates, engagement and most importantly quality of content. We also have a great working relationship with our clients and know they're the real deal.
GROW YOUR SOCIAL MEDIA FOLLOWING
Becoming an influencer can be a bizarre process. There's no set qualification or sheet of paper to say, 'congratulations, you've done it', so how do you enter the industry without suffering from imposter syndrome? At Gymfluencers we want you to grow with us; and that's why we offer training on how to become a paid fitness influencer with reel tutorials, news, reviews and videos listed on our original website and social media pages. We'll give you the confidence you need to shake off the self-doubt and own your influencer status.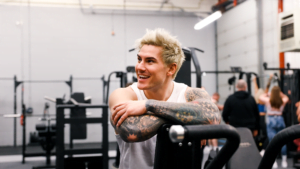 You Don't Need To Have Millions Of Followers
Here comes that imposter syndrome again. How can I be an influencer if I only have a couple of thousand followers, I hear you ask. Influencer marketing isn't exclusive to mainstream celebrities or those with a giant following. Tonnes of brands are looking to invest in the market but don't necessarily have the budget for the most revered faces. Micro-influencers with 2,000+ followers are also making a huge impact on the industry thanks to their high engagement and trusted status among their followers.
In fact, Christian Guzman, owner of Alphalete, once said he prefers working with smaller influencers as they tend to generate loads more sales because of how plugged in to their fanbase they are. We work with anyone who can influence a sale or promote the values of the amazing brands we work with. To do that, you need to be able to create high-quality, engaging content with great visuals that adds value to a business or campaign.
Earn Great Money
The average social media influencer salary in the UK is £32,680 per year. Naturally, as an average that means people are earning well above and below that figure. Some of the top influencers will be making millions per month from big-money contracts while others will treat it as more of a side hustle. But the beauty of influencer marketing is that it's uncapped. More businesses are upping their budgets for influencer marketing by the day, and if you continue to impress then more work will come your way.
How To Sign Up
If you have a minimum of 1,000 followers on social media then you can sign up to become part of the Gymfluencers family by filling out the form on our website. We charge a total of £29.99 per year to be on our network, but that fee includes at least £29.99 in brand offers, free vouchers and promos. It'll also secure you a minimum of one offer from a brand for no less than 25% off your desired rate.
So, what are you waiting for? Click here to take your first steps to financial freedom.