In today's fast-paced digital world, social media has become an indispensable tool for content creators. Whether you're an influencer, a small business owner, or just someone looking to build a brand, social media offers endless opportunities to connect with your audience and elevate your content. However, as the online landscape becomes more competitive, it's crucial to find the right tools and apps to help you stand out from the crowd.
In this comprehensive guide, we've compiled a list of the best tools and apps for social media creators that will help elevate your content to the most professional levels. From content planning and creation to analytics and engagement, we've got you covered. Let's dive in!
Content Planning
Planning your social media content in advance is crucial to ensure consistency, quality, and engagement. Here are the top content planning tools to help you streamline your workflow:
a. Trello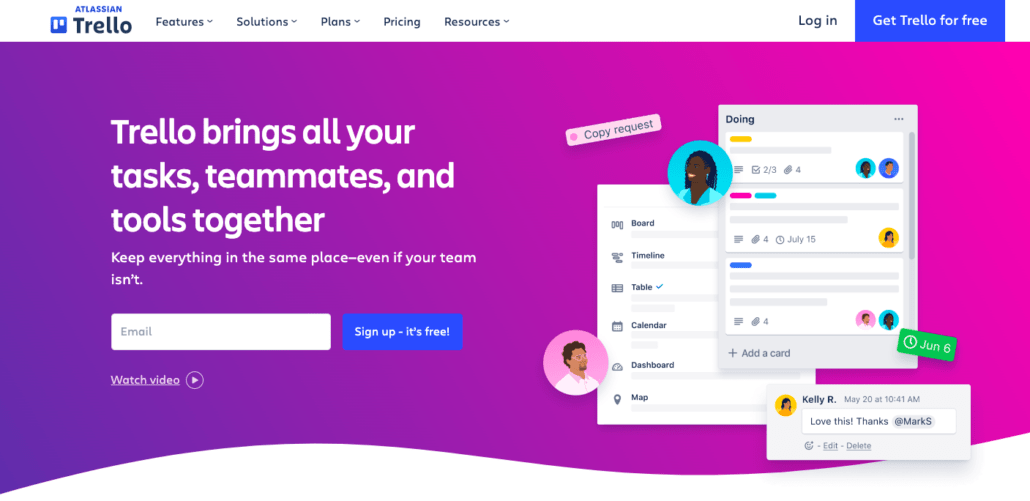 Trello is a popular project management tool that allows you to organize your content ideas, collaborate with team members, and track the progress of your projects. Its easy-to-use interface and customizable boards make it an excellent choice for social media creators.
b. Asana
Another powerful project management tool, Asana offers various features to help you manage and plan your social media content. From creating tasks and subtasks to setting deadlines and assigning responsibilities, Asana has everything you need to stay organized and on track.
c. Later
Later is a social media scheduling platform that allows you to plan, schedule, and automatically publish your content across multiple platforms. With its visual content calendar and easy drag-and-drop functionality, Later simplifies content planning, so you never miss a post.
Content Creation
Creating high-quality, engaging content is the backbone of any successful social media strategy. Here are some of the best tools and apps for content creation:
a. Canva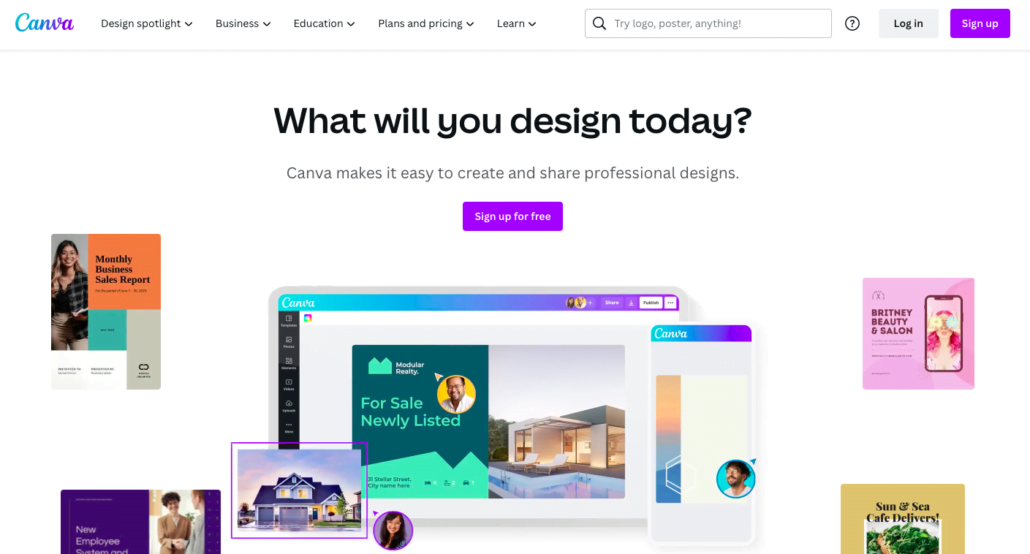 Canva is a user-friendly graphic design platform that allows you to create eye-catching visuals for your social media posts. With a massive library of templates, images, and design elements, Canva makes it easy for anyone to create professional-quality graphics, even without design experience.
b. Adobe Creative Cloud
Adobe Creative Cloud is a suite of industry-leading design tools, including Photoshop, Illustrator, and Premiere Pro. These tools offer advanced features for creating high-quality images, videos, and animations. While they have a steeper learning curve, investing time in mastering these tools can help elevate your content to new heights.
c. InVideo
InVideo is an online video editor that enables you to create professional-looking videos quickly and easily. With its vast library of templates and royalty-free media, InVideo is perfect for social media creators looking to produce high-quality video content without breaking the bank.
Content Optimization
Optimizing your content for each social media platform is essential to ensure maximum reach and engagement. Here are some tools to help you optimize your content:
a. Hashtagify
Hashtagify is a hashtag research tool that helps you find the most relevant and trending hashtags for your content. By using the right hashtags, you can increase your content's visibility and reach a larger audience.
b. BuzzSumo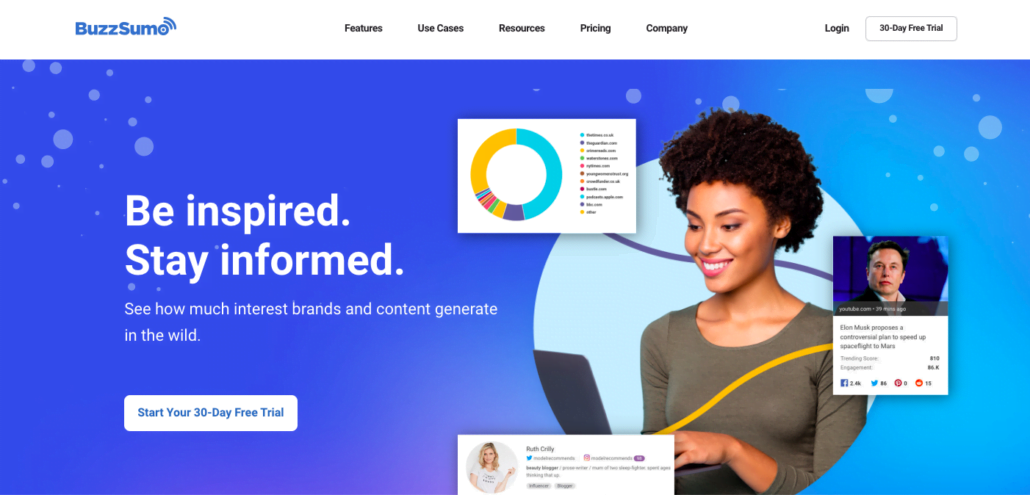 BuzzSumo is a content research and monitoring tool that allows you to discover trending topics, analyze content performance, and identify influencers in your niche. By staying up-to-date with the latest trends, you can create content that resonates with your audience.
c. Unsplash
Unsplash is a popular source of free, high-quality stock images. Using visually appealing images can help your content stand out in a crowded social media feed and increase engagement.
Analytics and Reporting
Tracking the performance of your content is essential to understand what resonates with your audience and make data-driven decisions to improve your social media strategy. Here are some top analytics and reporting tools to help you measure and optimize your content:
a. Google Analytics
Google Analytics is a powerful web analytics service that enables you to track your website traffic, user behavior, and conversions. By integrating your social media accounts with Google Analytics, you can measure the effectiveness of your content and identify areas for improvement.
b. Sprout Social
Sprout Social is a comprehensive social media management platform that offers in-depth analytics and reporting features. With its customizable reports and real-time data, you can gain valuable insights into your content performance, audience demographics, and engagement metrics.
c. Iconosquare
Iconosquare is an analytics and management platform specifically designed for Instagram and Facebook. It provides detailed metrics, such as engagement rates, impressions, and reach, allowing you to monitor your content's performance and optimize your strategy accordingly.
Social Media Automation
Automating some aspects of your social media management can help you save time and streamline your workflow. Here are some popular automation tools to consider:
a. Buffer
Buffer is a social media management platform that allows you to schedule, publish, and analyze your content across multiple social networks. With its simple interface and powerful features, Buffer is an excellent tool for automating your social media posting.
b. Hootsuite
Hootsuite is another popular social media management platform that offers scheduling, analytics, and monitoring features. Its extensive app directory and integrations make Hootsuite a versatile tool for managing multiple social networks in one place.
c. IFTTT (If This Then That)
IFTTT is a web-based service that allows you to create automated actions and connections between different apps and services. By setting up custom "applets" or triggers, you can automate various aspects of your social media management, such as cross-posting, content curation, and notifications.
Community Management and Engagement
Engaging with your audience is vital for building lasting relationships and fostering brand loyalty. Here are some tools to help you manage and engage with your community:
a. Agorapulse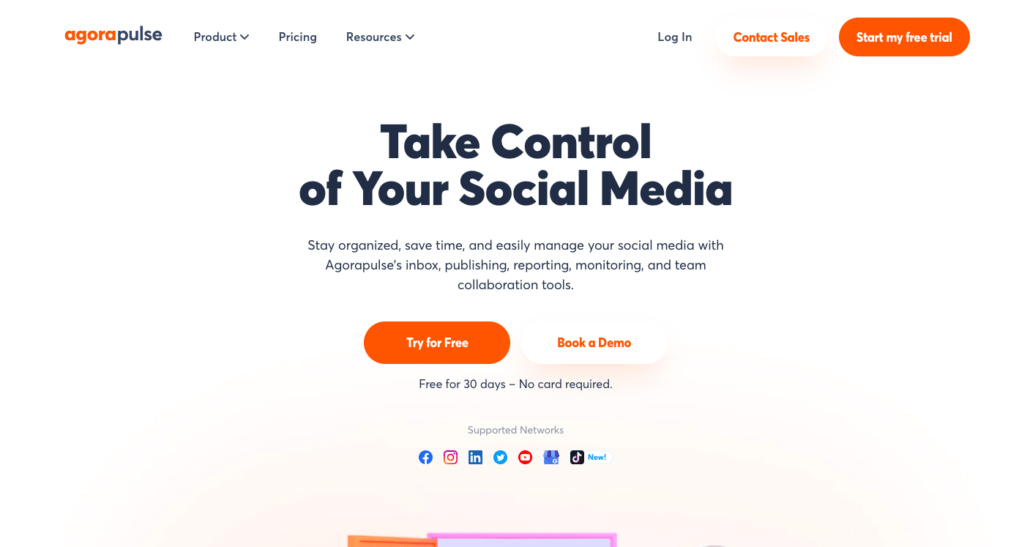 Agorapulse is a comprehensive social media management platform that enables you to manage your social media messages, comments, and mentions in one place. Its powerful engagement features allow you to quickly respond to your audience and maintain an active presence on social media.
b. Mention
Mention is a media monitoring and social listening tool that allows you to track brand mentions, keywords, and hashtags across the web and social media. By staying informed about your brand's online presence, you can engage with your audience more effectively and manage your reputation.
c. Brand24
Brand24 is a social media monitoring and analytics tool that helps you track and analyze online conversations about your brand, industry, and competitors. With its real-time data and sentiment analysis, you can quickly identify and respond to customer feedback, questions, and concerns.
Conclusion
In the ever-evolving world of social media, having the right tools and apps at your disposal can make a significant difference in the quality and impact of your content. By leveraging these tools, you can elevate your content to the most professional levels, streamline your workflow, and stay ahead of the competition.
Whether you're a seasoned social media creator or just starting, experimenting with these tools and finding the ones that best fit your needs will ultimately help you create more engaging, high-quality content that resonates with your audience. So, start exploring these tools today and watch your social media presence grow!
Next, check out our post on the best platforms for micro influencer collaborations.