It's not hard to see in this day and age that influencer marketing is rife, there won't be many brands left that haven't completed or regularly run some sort of influencer campaign, no matter how small the brand or the influencer is!
The thing is…does it garner better results than paid ads? Well, let's delve into the battle between influencer posts vs Instagram ads.
I've been behind the curtain of influencer marketing and have seen how much money exchanges hands, it's a lot, but it's for a good reason, the results can be unbelievable. A community of fans is much more susceptible to spending their money than your average TV watcher/internet scroller.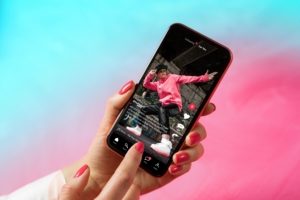 INFLUENCER POSTS
The influencer marketing industry was predicted to reach around $16.5 billion in 2022 and with the rise of TikTok and the adaptation of OG's like Instagram, it was always going to explode. The way brands use influencers has also changed, the sudden boom of micro-influencer campaigns (up to 10,000 followers) has developed the industry further. Brands can spend £10,000 on 100 micro-influencers rather than giving one big creator the whole budget, micro-influencers have such a strong following as they can interact and even be friends with their followers.
So, why is influencer marketing so prolific on Instagram, well Insta is the 'pretty' platform, it's where you like what looks good! It's always been a haven for brands to advertise their products. Get the good-looking influencer to look good in our good-looking products. Good. Looking good. It's no surprise Instagram is the leading platform for influencer marketing.
Now, influencer marketing campaigns aren't always the easiest to manage, think about it, you need someone running the campaign, a contract, potentially an exchange of products/money, a brief, you need to check the content, make amends, and finally publish. It can be a lengthy process and a lot of the time, the influencers aren't professionals…no offence ex love islanders!!
INSTAGRAM ADS
We all know what ads are, a presentation of some sort in which a product/store is shown in a fancy way…that's not the dictionary definition but you know what I mean! Running ads on Instagram is very simple, you create your content, decide your budget, location, age range, audience interests, and so on. Instagram allows you to see your ad in post form and story form. You would've no doubt seen at least 1 ad on Instagram in your life, but you probably see about 10 a day!
Your Instagram ads are mostly in your control and you have the beauty of seeing all of your insights at the click of a button. In my opinion, you can't go wrong with Instagram ads, and if you do, it's your fault!!
The negative surrounding Instagram ads are…Instagram ads. If you surf Instagram for 10 minutes, you will probably come across 10-15 ads and tell me honestly, how many do you click on…yeah, not many eh?!
You get fantastic data…but do you want lots of data or do you want sales? That's for you to decide.
Who wins?
It's a good question, thanks. A question that is hard to give a definitive answer to, they both have their pros and cons and they definitely both have a place in your advertising campaigns when budgeting, make room for both. As I said above, if you want interactions and discussions about your brand but don't mind that you may not be fully in control from start to finish, go with influencer marketing. If you want complete autonomy, no need for negotiations, and need a bit of speed in the campaign, Instagram ads win, but you have to remember the market is saturated!
If you had to push me for an answer, and we are going for results, I have to give it to influencer marketing, I've been in both worlds, I've seen both in use, I've used both personally and influencer marketing does edge it. Especially when using micro-influencers.
Whistles gone and influencer marketing just edges it, 4-3. Good luck with your campaigns!