Gymfluencers, the premium health and fitness influencer marketing agency, and FORME Shaker, the future of convenient nutrition, today announced a marketing partnership that promises to shake up the fitness industry for good.
As part of the campaign, Gymfluencers will help showcase the revolutionary protein shaker to its audience of fitness fanatics, streamlining the way they hit their macros in the process.
The deal will also see some limited-edition Gymfluencers x FORME shakers given away to a select few lucky recipients, as Gymfluencers founder Jonathan Lundy reveals: "Partnering with FORME Shaker is a dream come true for Gymfluencers.
"I have personally followed the brand for a long time and even partnered with them further on a co-branding level…yes, that's right. Gymfluencers x FORME Shakers coming soon… and yes we will no doubt give all of these away for free!"
FORME's co-owners, Michael Lees and Nick Samra, added: "Gymfluencers allows us to unlock content creators with relevant, engaged followers that would be interested in our shaker.
"We want to reach our target audience via people they trust to give them advice and information related to their health and fitness journey."
Gymfluencers Agency has instant access to a growing network of more than 3,000 influencers, 300 online coaches and 505 million social media followers.
Out of that pool, a selection of content creators have been hand picked to collaborate with FORME.
"We have some incredible Gymfluencers taking part in this first run, including popular choices @beccafoodiefit, @robcarrpt, and @freyaxfit," Jonathan continued. "Stay tuned to also see some brand new profiles take part who just recently joined our network."
If you aren't familiar with the FORME Shaker, you soon will be. It was founded with the aim of creating a shaker that makes supplementation convenient without compromising on style. And it has certainly achieved that brief.
Not only is the sleek, slimline design available in Charcoal, Azure, Jungle, and Chalk, but it also includes several useful features.
Built-in storage allows you to subtly keep up to 35g of supplements or snacks in a container that locks into the base of your shaker, while its narrow diameter makes pouring easy.
You can say goodbye to the annoying sound of whisk balls rattling around every time you go to mix up a protein shake, too.
FORME's shaker includes a silent mechanism that eradicates both noise and lumps, and the rounded corners prevent unwanted residue from building up and causing odours.
Plus, the stainless steel body keeps liquids cold for 12 hours, or hot for 8 hours, depending on whether it's a protein shake or coffee kind of morning.
But transforming the way people consume their supplements is no mean feat, and it certainly doesn't happen overnight. It took Michael and Nick over a year to perfect the design before they sought investment on Kickstarter.
The product proved an instant hit, garnering more than 1,000 backers who pledged a total of £46,740 to help get them off the ground.
Speaking on FORME's inception, the duo said: "The fitness industry has evolved significantly in recent times and today millions of people take supplements to improve their fitness, health and wellbeing.
"FORME was founded with the aim of providing people with a shaker that was designed to make supplementation convenient without compromising on style.
"We tested out our theory that people want a shaker that matches the quality of the rest of their gym bag by launching on Kickstarter. Our campaign was successfully funded in under an hour and we sold over a thousand shakers during the month."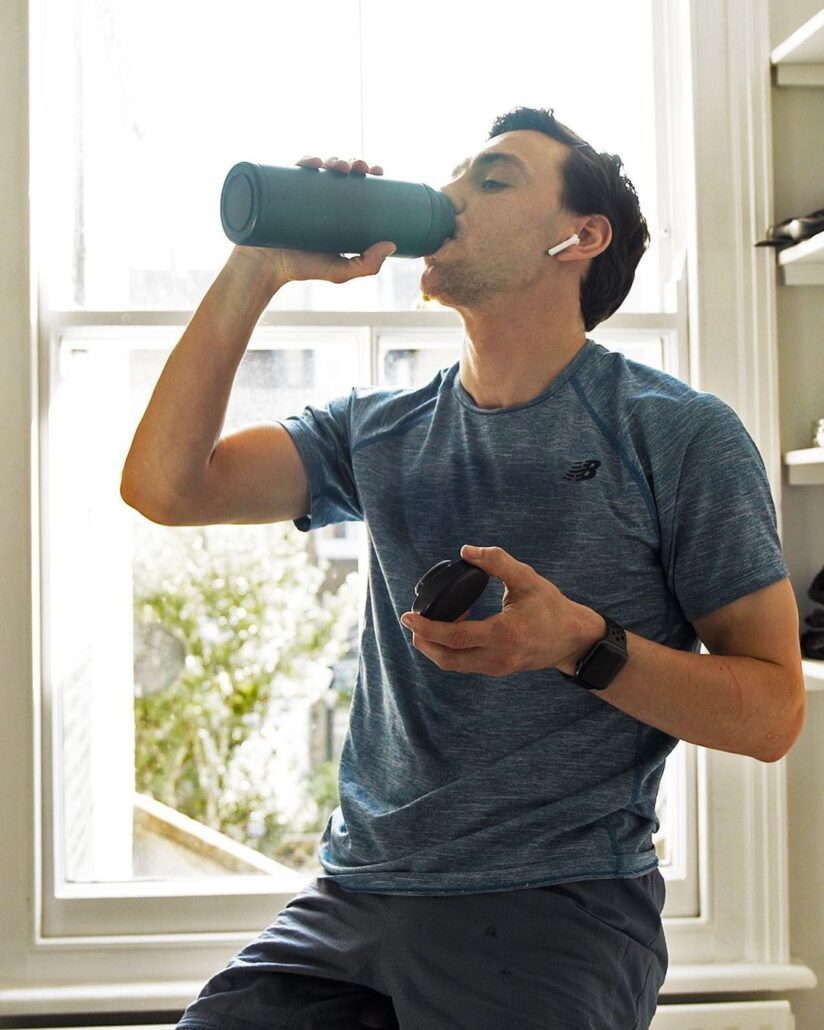 Since then, the brand has gone from strength to strength and has been operating completely self-sufficiently.
Michael and Nick admitted they haven't yet done much with influencer marketing, as they wanted to ensure operations and logistics were running smoothly before turning their attention elsewhere.
Now, they've partnered with Gymfluencers to help propel the brand further into the mainstream, and the pair know exactly what message they'd like the campaign to convey.
"We would love to showcase that FORME is a shaker that not only looks the part but its smart, sleek design makes supplementation easy," they added.
"Priced similar to a Chilly's bottle, this might be more than your previous shakers but the quality is incomparable. Not only will your FORME outlive your previous shakers many times over, but it will also reduce your need to grab an expensive ready-to-drink shake on the go as you will never forget to pack your FORME."
And Jonathan is confident Gymfluencers Agency can do just that. He said: "The brief for this one is simple… show off the product!
"It's an amazing shaker that elevates anyone's gym accessory game so our Gymfluencers will showcase how they use it and the benefits of owning one."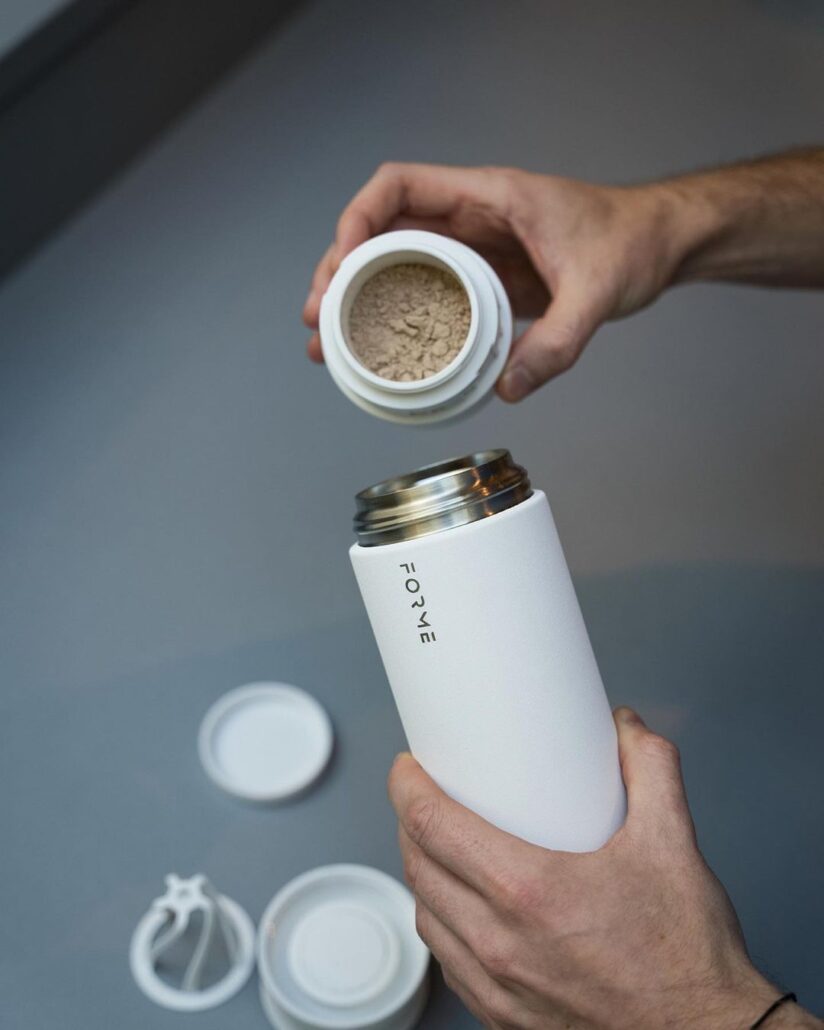 What's more, he's delighted to be working with both the brand and owners: "An independently owned brand that offers an incredible gym accessory… what's not to love?
"This is the exact type of brand that we love to work with! Nick and Michael are dream clients… they know what they want and we will make it happen."
We sat down with both Michael and Nick to delve a little deeper into the FORME Shaker, their dream collaboration, and their ideal customer. Here's what we found out…
Questions With Michael Lees And Nick Samra, The Owners Of FORME Shaker
When looking for influencers to promote FORME what are your key criteria?
We want influencers that create attractive, engaging and clean content that is informative and/or inspirational. We want influencers that focus on themselves and approach everything from a positive perspective, rather than putting others down in order to elevate themselves and their brand.
What is your history with influencer marketing and why is it now a key focus for your brand's growth?
We have not done much with influencer marketing as we wanted to get the rest of the business in order before turning our attention to marketing. For example, making sure the operations and logistics were running smoothly.
Tell us more about your products! What makes it so special and different from the others?
FORME is a sleek and smartly designed shaker packed with useful features to make supplementation easy. From the silent shaker mechanism and 35g built-in storage container to the 500ml double-wall insulated stainless steel body, FORME is the last shaker you'll ever want or need.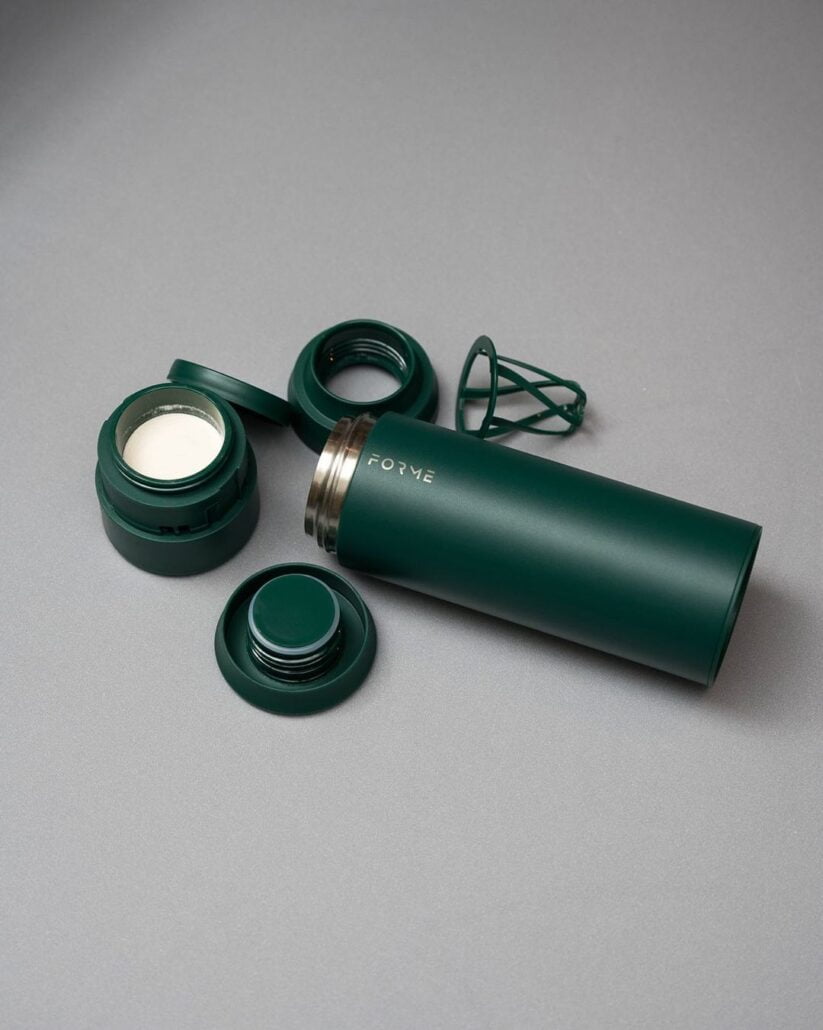 The health, fitness and nutritional spaces have evolved rapidly in recent times and are full of brilliant, premium products and brands that appeal to a new audience that did not exist before. Despite this, the shaker has seen little to no innovation during this period so we wanted to design a shaker that made supplementation convenient without compromising on style.
What's your favourite social media platform?
Instagram
What current form of marketing drives the most conversions?
Paid social adverts
Content is king! If you can picture your perfect reel now promoting FORME what would it look like?
Someone talking about why they love FORME / how they use FORME / comparing FORME to their old, smelly, bulky, plastic shaker – any of which would nicely show off the features, specs, etc.
Who is your dream customer?
Male or Female aged 25-40 that is fitness conscious (not obsessed), wears athleisure regularly, is a member of a more premium/boutique gym (or uses ClassPass) and takes supplements daily / a few times a week.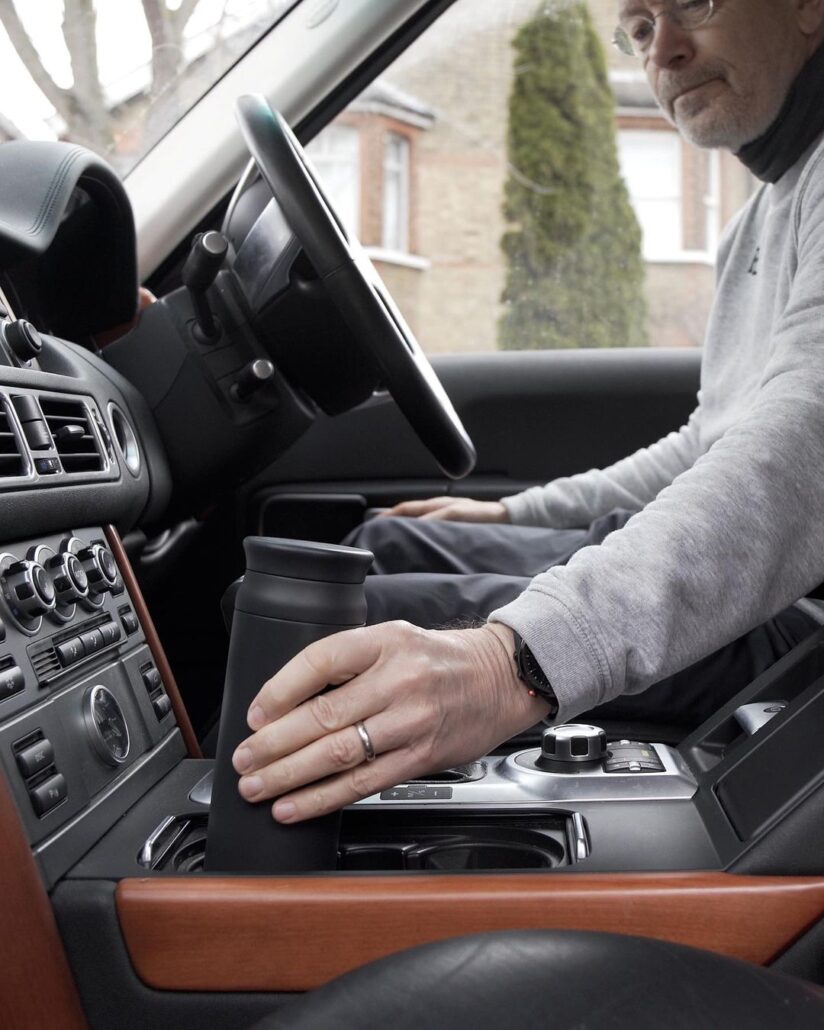 Summer is just around the corner. Is this your peak season? How much does revenue increase typically during this time?
Summer, the lead-up to summer and the new year (i.e. when gyms are most busy) are our peak periods. Unsure of sales uptake yet as still very new.
Funding! Tell us a little more about your funding journey so far and what's next for FORME?
We funded FORME through Kickstarter, and have been self-sufficient since then.
If you could collab with any sportsperson in the world who would it be and why?
Unsure, great question. Maybe Joe Wicks as we feel his followers really trust what he says and endorses.